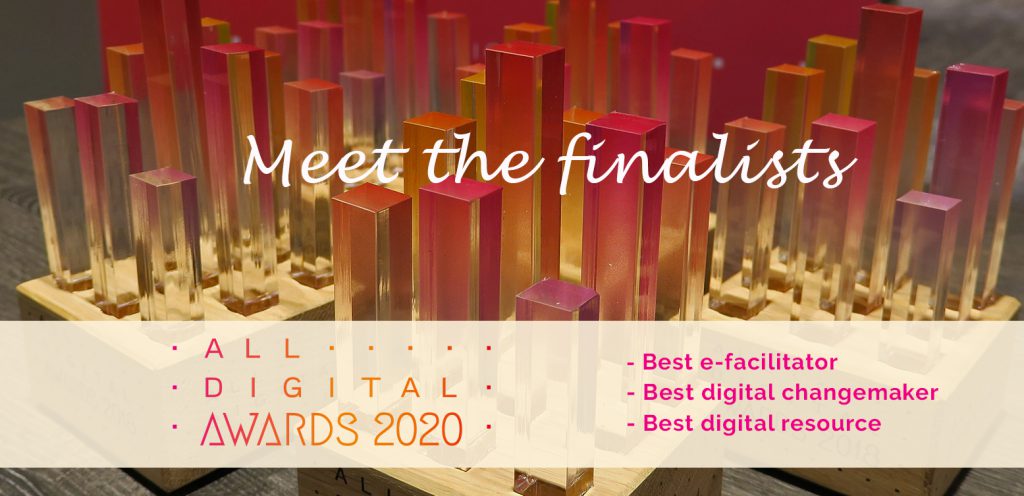 21 Sep

Congratulations to ALL DIGITAL Awards 2020 Finalists

21 Sep, 2020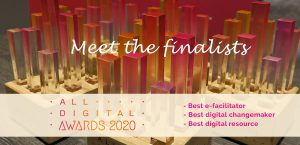 We are excited to announce the results of the ALL DIGITAL Awards 2020 edition. Many thanks to all the nominators who have shared the stories of e-facilitators and changemakers and presented the digital resources they have found useful in their work.
Special thanks go to the JURY – our ADVISORY BOARD members – who assessed the applications:
And here are the FINALISTS of ALL DIGITAL Awards 2020! You can check the nominations and learn about the finalists on our communite site Unite-IT by following the links below.
BEST E-FACILITATOR CATEGORY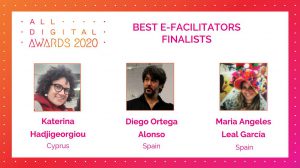 BEST DIGITAL CHANGEMAKER CATEGORY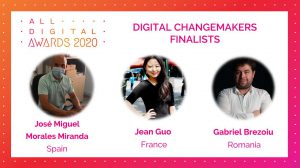 BEST DIGITAL RESOURCE CATEGORY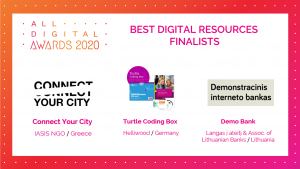 CONGRATULATIONS TO ALL THE FINALISTS!!!
The winners will be announced at the Awards Ceremony on 07 October  ONLINE, as part of the ALL DIGITAL Summit. You can register until 1 October.