14 Apr

Cyprus Computer Society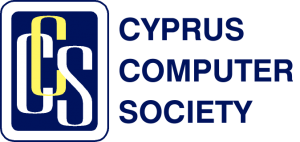 The Cyprus Computer Society (CCS) is a professional and independent not-for-profit organization, seeking to improve and promote high standards amongst informatics professionals, in recognition of the impact that informatics has on employment, business, society as well as on the quality of life of citizens.
Through the advancement of IT Science and good practice our organization promotes wider social and economic progress, bringing together industry, academics, practitioners and government to share knowledge, promote new thinking, inform the design of new curricula, shape public policy and inform the public.
The CCS was founded in 1984 and today with the high quality level of the services it offers to its (more than 1,200) members, the IT community and the society, the CCS has become the trust-worthy reference point of IT in Cyprus.
Contact
Name: Christina Papamiltiadou
Position: PR Officer