01 Oct

Meet ALL DIGITAL Awards 2018 finalists

01 Oct, 2018

ALL DIGITAL Awards have been established to celebrate the best individuals and organisations working to enhance digital skills across Europe. ALL DIGITAL Awards acknowledge their innovation, dedication and the inspiring role they play to many people. 
This year our Spanish partners have been especially active, so we have received most of the entries from Spain, which is reflected in the results, of course. We would like to thank all the nominators for sharing amazing stories of people and projects striving for digital inclusion and enabling digital empowerment. Such applications help nominees themselves see the value they bring to the society; and sharing experiences on projects and resources enables others to improve their work.
ALL DIGITAL Awards Jury members have commented that it was not easy to evaluate the entries, especially to choose the winners, as in many cases the applicants had very little differences in scores. The jury were especially impressed with the e-facilitators and digital changemakers categories, with their stories and contribution to their communities. We believe, you will be, too!
We are honoured to introduce ALL DIGITAL Awards 2018 finalists:
BEST DIGITAL RESOURCE CATEGORY:
BEST COOPERATION PROJECT CATEGORY:
BEST DIGITAL CHANGEMAKER CATEGORY:
BEST E-FACILITATOR CATEGORY:
There was a tie for e-facilitators, so there were four finalists who entered the online public vote. The final scores are comprised from the jury score (70%) and public voting (30%).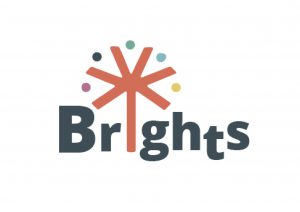 This year, we have a special category, established by the BRIGHTS project consortium to acknowledge the best digital stories produced by the young project participants in four countries:
BRIGHTS BEST DIGITAL STORY
CONGRATULATIONS!!!
The winners will be announced at the Awards Ceremony on 18 October in Brussels. Stay tuned!