24 Sep

Meet national winners of the ALL DIGITAL/Brights Awards for Best digital story on Global Citizenship topics

24 Sep, 2018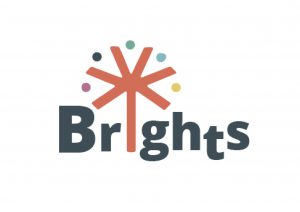 The "BRIGHTS Awards: best digital story on Global Citizenship topics" is the contest launched by the BRIGHTS Consortium to to raise the awareness about the Global Citizenship education and the digital storytelling methodology and to recognize the efforts of young people and their trainers in producing digital stories  during the project.
During the project, the students from Belgium, Croatia, Greece and Italy participated in workshops on digital storytelling and  supported by their teachers or trainers in the production of their digital stories on Global Citizenship Education topics, such as sustainable development and lifestyle, social inclusion and cultural diversity, gender equality, peace and human rights, active citizenship and democracy.
One digital story in each project country has been selected as best national digital story. The four winners will be awarded during the BRIGHTS Awards ceremony in Brussels on 18 October 2018 where one of them will also receive the BRIGHTS Best Digital Story award at European level.
Belgium – Wannes
Author: Wannes Hendrik
School/Organisation: Culture Department Tienen
Wannes addresses the issue of racism as well as the difficulties that a young boy has in reacting against other people comments. To stand up against racism is not always easy for youngsters (and others) worldwide. Being afraid to speak up is very normal and it is something we can all relate to.

Croatia – It is all the same to me
Author: Kevin Malnar
School/Organisation: Primary School Petar Zrinski Čabar
Kevin is from Croatia and complains that borders between Slovenia and Croatia make his relationship with his family from Slovenia much more difficult. By setting the border and emphasising it without a political consensus being reached, interpersonal relationships are damaged and an unnecessary discomfort about differences is being made. For those people who live in the border area there is no difference between people and states, it is all the same to them.
Greece – Christine
Author: Victoria Ivanova
School/Organisation: Intercultural Junior High School of Athens
This is the story of Christine who opens up to her parents about her gender attitudes. She likes playing football and do things that boys usually do. She didn't always feel that these attitudes were accepted by her parents, but when her father realises that he made his daughter miserable with his behaviour, he starts to acknowledge the right to behave as preferred and to embrace her identity.

Italy – A very special friendship
Author: Nicolò Fatone
School/Organisation: Liceo Linguistico Francesco De Sanctis
Nicolò recalls the first day of the 3rd year of primary school when his teacher told the class that a new student from Bulgaria had joined the school, Nicola. During the first year in Italy, Nicola is supported by Nicolò who receives an award as a tutor for having helped the newcomer all along the year. Now the two boys have grown but their friendship is still a precious gift.
— — —
The European winner will be announced at the Awards Ceremony in Brussels on 18 October.