20 Feb

The BRIGHTS MOOC is coming soon!

20 Feb, 2018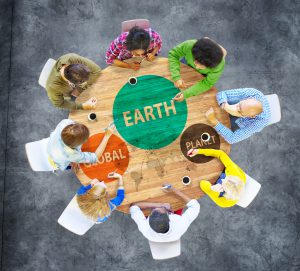 Only two weeks now before the BRIGHTS MOOC starts!
Following the intensive work related to the production of the contents, BRIGHTS project partners are ready to deliver the online course on 5 March 2018.
The BRIGHTS MOOC will be delivered in Italy, Belgium, Croatia and Greece over 4 weeks, during which trainees will gain a thorough understanding of how to design and apply the Story Circle Methodology to implement Global Citizenship Education (GCE) using Digital Storytelling (DS) technique with young people both in schools and in non-formal educational contexts. The course is specifically targeted to secondary school teachers and trainers working with young people aged 13-19 coming from the four project countries.
The topic raised a lot of interest considering the number of people who registered for the MOOC. Let's see some figures!
So far, we have 784 people registered in Greece, 159 in Croatia, 118 in Italy and 99 in Belgium.
It is safe to assume that the MOOC responds to crucial training needs that are emerging among young people, such as intercultural and cross-cultural skills, critical thinking, collaborative and project-based learning, creativity and digital literacy.
Course participants will acquire the knowledge needed to meet the global challenges emerging in contemporary society, including sustainable development and lifestyle, social inclusion and cultural diversity, gender equality, peace and human rights, active citizenship and democracy, and learn how to engage young people in the production of digital stories on these challenges.
The duration of the MOOC "Addressing Global Citizenship Education through Digital Storytelling" is four weeks and requires in total 20 hours of learning. Each week provides training on a specific module and requires approximately five hours of study. On the completion of the course, participants will receive a certificate of attendance. The MOOC is free of charge.
Are you interested? Learn more
We look forward to the beginning of the MOOC and to finally seeing our work implemented in practice!