18 Mar

UN Broadband Commission sets new gender target

18 Mar, 2013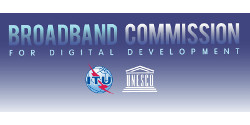 On March 17, 2013 Commissioners gathered in Mexico City for the 7th meeting of the Broadband Commission for Digital Development. They have agreed an ambitious new target designed to spur female access to the power of information and communication technologies (ICTs).
The new target mandates "gender equality in broadband access by the year 2020". At present, ITU figures confirm that in the developing world, women are much less likely to have access to technology than their male counterparts. While that disparity is lower in developed countries, a measurable gap nonetheless still exists, even in the rich world.