30 Sep

ALL DIGITAL Newsletter September 2021

30 Sep, 2021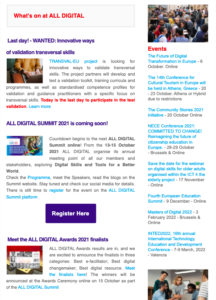 Dear Reader,
Autumn is already here and we are ready to share with you the most important news in our sector! The ALL DIGITAL Network has many upcoming activities and events, policy works, open calls, new trainings available, apart from conferences, projects and resources.
The countdown to the next ALL DIGITAL Summit online has started! Less than 2 weeks to go. On the 13-15 October 2021 ALL DIGITAL will organise the annual meeting point of all our members and stakeholders, exploring Digital Skills and Tools for a Better World.
Furthermore, we are happy to announce the finalists for the ALL DIGITAL Awards 2021 in three categories! The winners will be announced on 13th October at the ALL DIGITAL Summit. In addition, in this issue you will find other important events such as the final Smart DevOps conference will close a 3-year project of the Erasmus+ Sector Skills Alliance, The Community Stories 2021 initiative or the NECE Conference 2021.
You are invited to participate in the training of preparation of #ErasmusPlus KA2 project proposals, you will find more information below.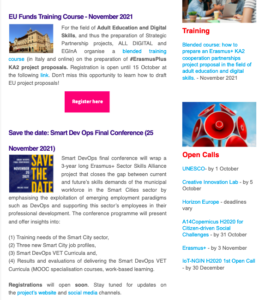 In this issue:
What's on at ALL DIGITAL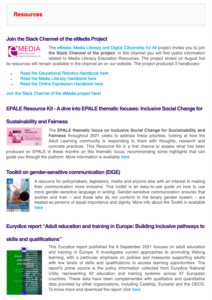 Resources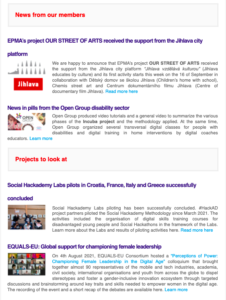 News from our members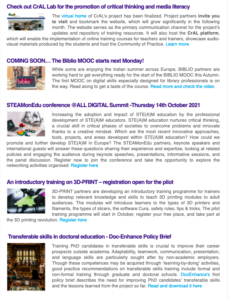 Projects to look at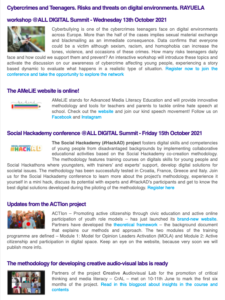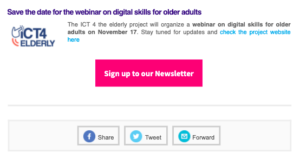 >>If you wish to receive our newsletter, please sign up by filling in our online subscription form