16 Jul

ALL DIGITAL Newsletter July 2020

16 Jul, 2020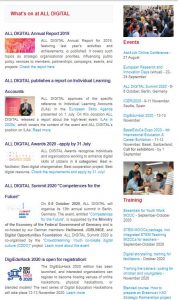 Dear Reader,
With our lives gradually getting to a new 'normal', we are happy to share with you our summer newsletter full training materials and tools, project activities, upcoming events, open calls, and reports – including our Annual Report for 2019.
We are happy to announce the 2020s edition of ALL DIGITAL Awards and ALL DIGITAL Summit – we invite you to join both! – see the details in the newsletter.
Yours,
ALL DIGITAL Team
In this issue:
What's on at ALL DIGITAL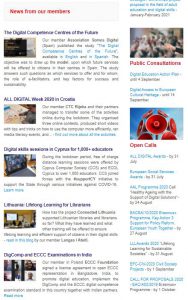 News from our members
Projects to look at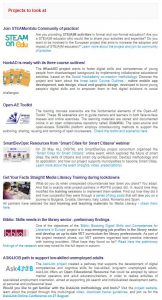 >> Check other issues of our newsletter
>>If you wish to receive our newsletter, please sign up by filling in our online subscription form