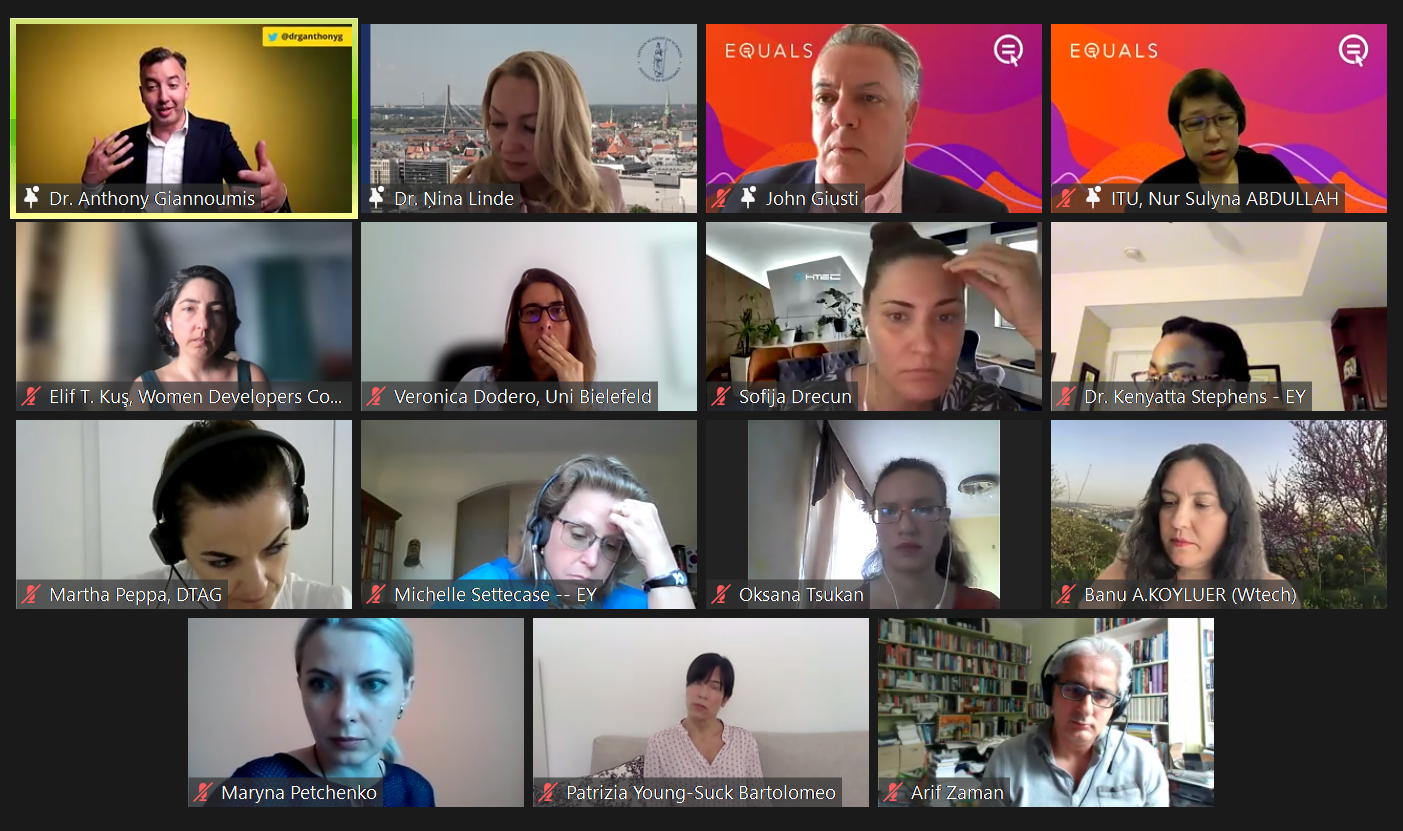 06 Aug

Global support for championing female leadership expressed at EQUALS-EU first public event

06 Aug, 2021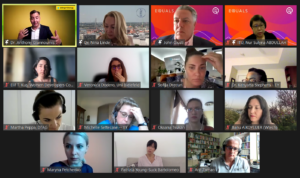 On 4th August 2021, EQUALS-EU Consortium hosted a "Perceptions of Power: Championing Female Leadership in the Digital Age" colloquium that brought together almost 90 representatives of the mobile and tech industries, academia, civil society, international organisations and youth from across the globe to dispel stereotypes and foster a gender-inclusive innovation ecosystem through targeted discussions and brainstorming around key traits and skills needed to empower women in the digital age. The event's outcomes will be summarised in the report, with recommendations that will be available later this year and will feed into future EQUALS-EU activities.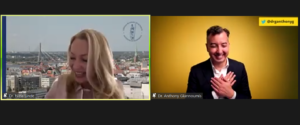 The event was opened by Dr Anthony Giannoumis, Associate Professor at Oslo Metropolitan University and EQUALS-EU Project Leader and Belinda Exelby, Head of International Relations at GSMA and Chair of EQUALS Steering Committee. EQUALS Global Partnership for Gender Equality in the Digital Age is the largest international platform that brings together public and private sectors to close the digital gender gap.
In the opening remarks, Ms Exelby referred to the pilot study Perceptions of Power: Championing Female Leadership in the Digital Age, after which the event borrowed its title. The study explored mobile and ICT industries and examined how men and women in middle and senior management positions define leadership. It had a particular focus on gender differences in leadership perception. The final report presents many recommendations for concrete actions that public and private sectors can undertake to encourage the advancement of women among the digital economy leadership ranks.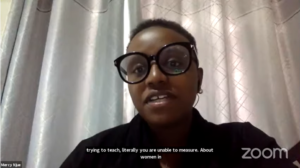 The event continued with a panel discussion on women's leadership in information and communication technology moderated by Dr Nina Linde from the . Our speakers were Nur Sulyna Abdullah, Chief at Digital Knowledge Hub Department at the Telecommunication Development Bureau (BDT) of the International Telecommunication Union (ITU), John Giusti, Head of Advocacy and Chief Regulatory Officer at GSMA, Dr Anthony Giannoumis, Associate Professor at Oslo Metropolitan University and Mercy Njue, Founder of Botlab Kenya.
Speakers discussed the current state of the digital leadership gap in Europe and across the world, obstacles that rising female leaders in the digital economy face, why does championing female leadership in tech matters, and how can we foster a more inclusive tech industry in which diverse leadership styles are welcome. You are invited to watch the panel debate below
Following the panel debate, participants split into three working groups to brainstorm further and reflect on the challenges and solutions to fostering digital rights, access to technology, and health/care provision, leveraging STI (Science, Technology, Innovation) skills for gender equity and building strategic communication skills to promote gender equity objectives:
Workshop 1: Strategic Communication to Promote Gender Equity: Translating Objectives into Practice (Moderator: Dr Nehama Lewis, Senior Lecturer, University of Haifa)
Workshop 2: Women's Digital Rights in Healthcare (Moderators: Dr Yue Zhao & Dr Evelyn Plamper, University Hospital Cologne)
Workshop 3: Leveraging STI skills for Gender Equity (Dr Asuman Özgür Keysan & Dr Zelal Özdemir, Middle East Technical University)
The outcomes of the working groups will serve to produce a brief report with recommendations that will feed into a series of hackathons, innovation camps and leadership boot camps aimed at empowering a select group of rising female digital entrepreneurs in the EU and Eastern Partnership countries. Additionally, it will seek to create a support network for women in leadership across the digital economy and STEM fields in particular.
A detailed report from the event will be available in the following months.
YT link: https://youtu.be/LdnV_ujzkt4
Below you can find timestamps of event activities and speakers contributions which allows you to easily jump to the content of your interest:
00:00 Opening remarks
Dr Anthony Giannoumis, Associate Professor, Oslo Metropolitan University
Ms Belinda Exelby, Head of International Relations, GSMA; Chair of EQUALS Steering Committee
11:21 Panel discussion: Perceptions of Power: Championing Female Leadership in the Digital Age (moderator: Dr Nina Linde, Associate Professor, Institute of Economics of Latvian Academy of Sciences)
1:12:45 Brief presentation of Workshops (Ms Tamara Dancheva, International Relations Manager, GSMA)
1:14:36 Brief Reports from each Workshop
Workshop 1 (Dr Nehama Lewis, Senior Lecturer, University of Haifa)
Workshop 2 (Dr Yue Zhao, University Hospital Cologne)
Workshop 3 (Dr Asuman Özgür Keysan, METU & Dr Zelal Özdemir, METU)
Dr Anthony Giannoumis, Associate Professor, Oslo Metropolitan University
Ms Belinda Exelby, Head of International Relations, GSMA; Chair of EQUALS Steering Committee