25 Nov

Europe – Latin America debate on new technologies and education

25 Nov, 2015

On November 13th, the Euroamérica Foundation organised together with the Bertelsmann an international conference on new technologies in education, in Europe and Latin America. The conference looked into opportunities for economic development, employment and social inclusion brought by education and enhanced by new technologies. The first round table debated on the new educational trends while the second revolved around (digital) training as a tool to enhance productivity and competitiveness.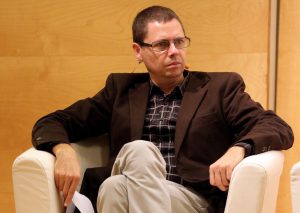 In his speech Gabriel Rissola, Managing Director of Telecentre Europe, focused on unemployed youth. He analysed the opportunities brought to us by digital technologies, how it is changing the rules of the labour market and opening up opportunities for digitally competent people in many professions and sectors. He pointed out the huge gap between the job offer and labour demand, not only for ICT practitioners (estimated to reach 825,000 unfilled vacancies by 2020 in EU28), but also of digitally advanced/intermediate skilled workers. In this sense Europe is similar to Latin American emerging IT-developer economies where needs are similar and gaps are looming. He pointed out that education could indeed play a key role in bridging the gap. In particular, non-formal e-competence centres, such as telecentres can now address the training needs of people who cannot acquire e-competences through formal education.
The keynote speaker was Rebecca Grynspan, Ibero-American General Secretary (SEGIB). Panelists included high level representatives from the Spanish Distance Education University (UNED), the IE Business School, the University-Enterprise foundation (FUE), the Organization of American States (OAS), the Inter-American Development Bank (IDB), UN's World Tourism Organization (UNWTO), Bertelsmann, Telefonica, Banco Santander, and Telecentre Europe.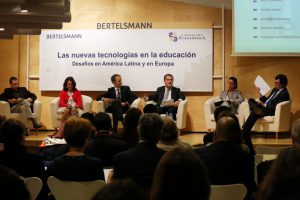 The Euroamérica Foundation is an independent organisation in the field of cooperation between European and Latin American institutions, companies and persons. It is currently chaired by Ms Benita Ferrero-Waldner, former Commissioner during Barroso's Presidency of the European Commission.
For ore information about the conference please visit the Euroamerica Foundation's website.