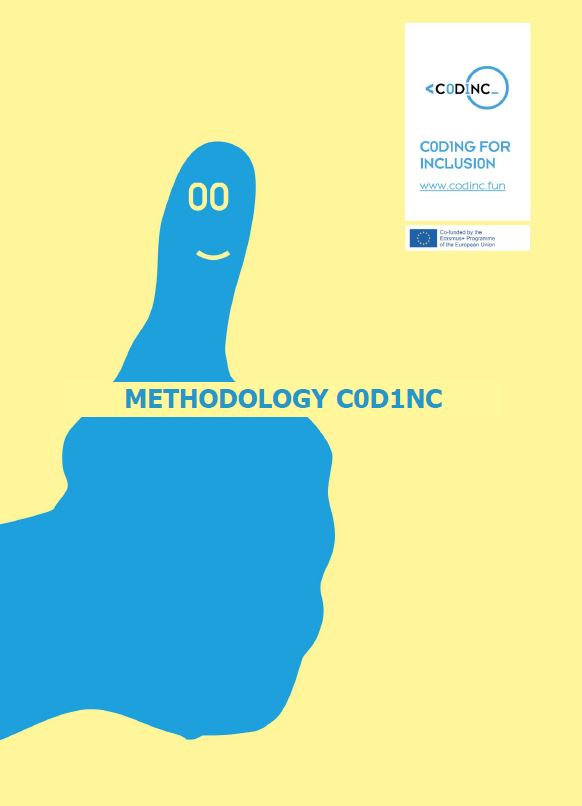 09 Nov

CODINC Methodology and Toolkit (Coding for Inclusion)

09 Nov, 2018

The CODINC (Codinc for Inclusion)

Methodology

scales up the Capital Digital project which was developed and implemented by project partner

Maks

. The Capital Digitaal project took places in centres of informal education, where teenagers of disadvantaged backgrounds were trained to become e-facilitators giving them their first work experience. These young e-facilitators would then give short trainings to younger peers (children) who are also of disadvatanged background.

The specific objectives of CODINC are the following:
Increase and improve teachers' capacity to foster the STEAM education of disadvantaged youth in an inclusive educational approach based on peer learning
Empower disadvantaged young people in the acquisition and development of IT and collaborative competences as well as problem solving, self-confidence and creativity through a peer-learning training program on Coding
Foster the development of a European "Coding for Inclusion" learning community among different actors and across different sectors (formal and non-formal education and training) able to sustain project results and amplify their impact.
The CODINC methodology focused on a training, which teaches coding and STEM education in a fifteen-hour programme that uses online and offline training modules to teach coding in a playful and interactive way to foster computational thinking and problem solving.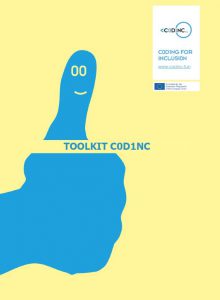 The CODINC
toolkit
complements the methodology and provides teachers and e-facilitators with a training guide to implement the CODINC methodology. The toolkit is divided in two parts, one part is a training for high school students (teenagers aged 15-18), and the other part is for elementary school pupils (children aged 8-12). The toolkit offers a series of trainings provided in modules to facilitate the CODINC training. The modules are approximately two hours long.
DOWNLOAD CODINC TOOLKIT
Teachers and trainers using the toolkit have the liberty to change the order of the training by implementing the modules in different sequences and also using different modules than the ones provided in the toolkit. It could be that the students already learned some modules, so a different module or training exercise would need to be used. To facilitate this, an online database has been created by partners with open educational resources to help and also change some of the modules to better match local needs.
An online toolkit
has been created by partners where users who are implementing the CODINC training methodology can access new modules which may be more adaptable to the local situation (infrastructure reasons, or perhaps students already learned the exercises provided in the module), trainers are also invited to upload their Open educational resources to the database.