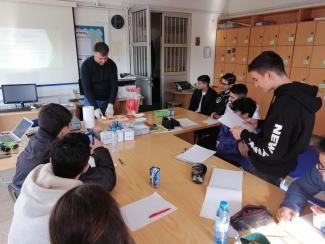 25 Feb

Coding for Inclusion: Piloting starts!

25 Feb, 2019

The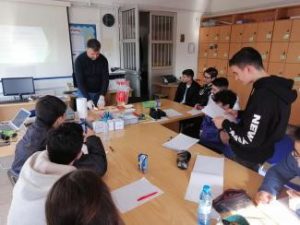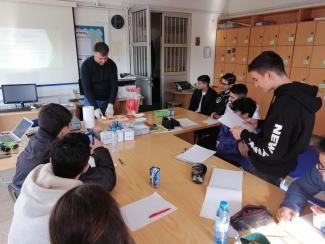 Coding for Inclusion project is a KA3 project where students aged 15-18 from disadvantaged areas are trained to become e-facilitators for their younger peers,  10-12 year-olds, using a curriculum focused on teaching STEAM and coding in a fun and playful way.
The project piloting is organised in three phases:
Firstly the students will be subject to a training in STEM education, they are given some support to consider how they will teach the curriculum they are learning to their younger peers.
After that, the trainers from the partnering organisations will conduct a set of trainings on teachers from primary schools for the second phase.
Finally, the third phase will take place where the older students train their younger peers, also from disadvantaged areas.
The partners have started the training with the students in Leipzig and Berlin in Germany; Cyprus; Brussels and Ghent in Belgium; Barcelona, Spain; and Naples, Italy. Project partners have already received feedback on how to better deliver the curriculum and how to best support coding with young people. Overall there is at least one classroom of upper-secondary students participating in the pilot. The students will have the chance to have their experience teaching coding to their younger peers recognised as their first working experience. This will help them gain working experience which in turn will help them find jobs in the future and perhaps be encouraging for them to pursue higher education.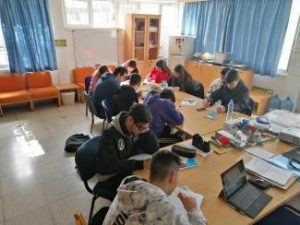 The piloting phase will provide important feedback on the #CodincEU methodology,  which will in the end be used to provide policy recommendations for European Curricula. The #CodincEU consortium believes that coding and computational thinking should be part of curricula around Europe. The project was developed with consideration for furthering the policy recommendations of the ALL DIGITAL position paper on coding in non-formal education.
Follow the Codinc project online for more news on the project as it develops. Check the Coding for inclusion website for more news.