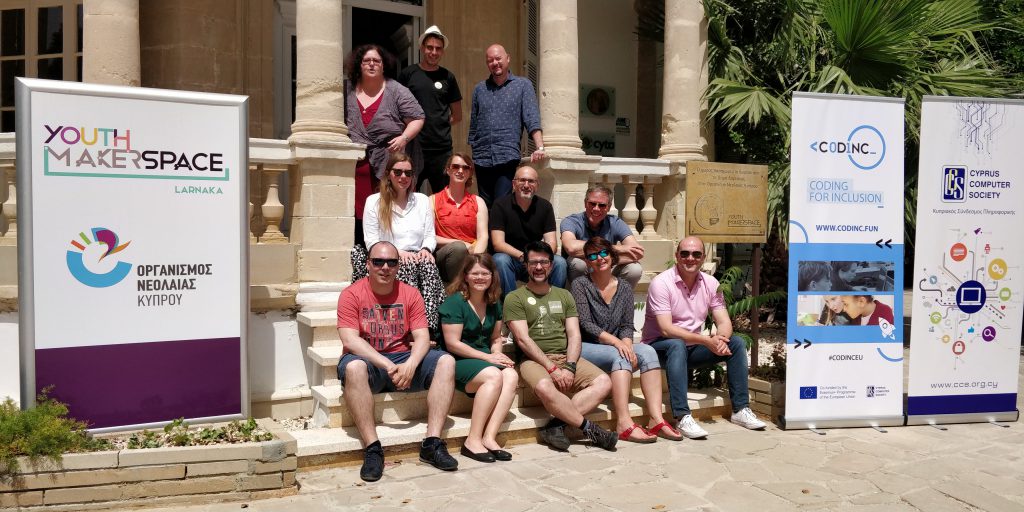 06 Jun

Codinc partners meeting in Cyprus

06 Jun, 2019

Codinc (Coding for inclusion) Erasmus+ project partners met for the fourth time in Larnaca, Cyprus, on 28-29 May. This marked the first meeting since the piloting of the #CodincEU project took place; thus the partners had the chance to review the national pilots and compare experiences and feedback.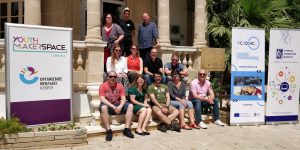 The Сodinc pilots took place in seven European cities wherein the trainers from the partner organisations trained high school students in computational thinking and coding in a 15-hour Codinc workshop. The high school students then went to elementary schools where they taught their younger peers the same training in a fun and playful way. Codinc partners shared their piloting experience, how they proceeded with the pilots, the discussions and agreements they made with schools, the programmes they decided to use, the tools they used (laptops versus tablets) and the challenges and successes.
The results have been positive; the programme has proved to be working with young people from disadvantaged neighbourhoods across Europe, so most schools who took part in the pilot enjoyed the project and would like to continue it next year in some capacity. Some have already applied for local funding to do so.
The Codinc meeting took place at the new makerspace in Larnaca. The Youth Makerspace in Larnaca is the first of its kind in Cyprus, established by the Youth Board of Cyprus in collaboration with Larnaca Municipality. It is a space that will help young people develop horizontal and transferable skills, meet new technologies, advance their creativity, mature their business ideas and develop or transform their business. The Codinc meeting was the first collaboration/event (of what is hoped to be many) between Codinc partner and ALL DIGITAL member the Cyprus Computer Society and the makerspace.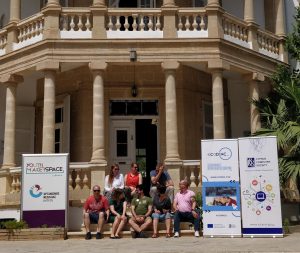 Partners also planned events, talks and panels for the Codinc final event, which will take place as part of the ALL DIGITAL Summit in Bologna.