ALL DIGITAL Board and Financial Controllers candidates 2021
ALL DIGITAL BOARD CANDIDATES 2021
The candidates are presented in alphabetical order by surname. Candidates are added as soon as their applications are submitted.

---
LAURENTIU BUNESCU
EOS Romania Foundation, ROMANIA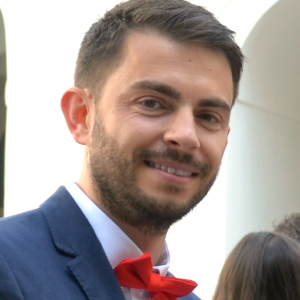 Laurentiu Bunescu is the Head of Digital Education Programs at EOS FOundation since 2019, having previously held the position of CEO of ALL DIGITAL. Laurentiu is a strong advocate for digital skills and for a proper use of digital technologies towards better employability, social inclusion, education, and wellbeing. He has an experience of over 15 years leading and contributing to projects and campaigns in the areas of digital inclusion, digital competences and ICT education, in a multi-cultural international context. Skilled in the management of networks, Laurentiu has a strong background in the non-profit sector and vast knowledge of the European policies on digital competences.
Before EOS and ALL DIGITAL, Laurentiu started one of the first digital competence centres in Romania. His early experience in Eastern European grassroots community development provides a major insight in understanding the network of digital competence centres across the whole of Europe.

Motivations
I have been involved with ALL DIGITAL (Telecentre-Europe) since its start-up in 2007. Since then I have contributed to building the community of digital centres in Europe, and have witnessed the legal registration of ALL DIGITAL in 2010. I have been part of of the growth of All Digital in different capacities, starting from Project Manager to Operations and Campaigns Manager and then finally as CEO. Over the past couple of years I have used my European experience to contribute to the development of digital skills in Romania. I believe that with the skills and experience I have gained over the past 15 years I will be able to support the further development of ALL DIGITAL from an advisory position.

CV_Laurentiu_Bunescu

---
Žarko Čižmar
Telecentar, Croatia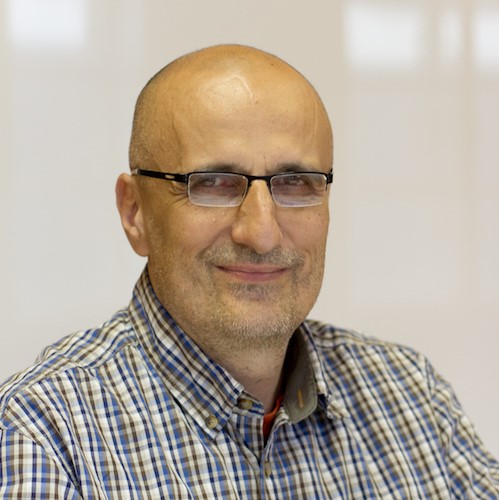 As a founder, project manager and executive director of Croatian NGO Telecentar, I dedicated last 16 years of my professional career to the development of digital media literacy. I coordinated and participated in implementation of 14 EU funded projects in collaboration with 28 Croatian and 26 international partners from 17 countries. The projects were presented in 2014 as good practices at UNESCO Media and Information Literacy Forum in Paris, in 2015 at 3L Platform Media Literacy Conference in Brussels and in 2016 in Mapping of Media Literacy Practices and Actions in EU-28 report by Council of Europe. In 2019 I presented the projects as a speaker at European Commission Conference on Media Literacy in Brussels. As a task force member, I participated in development of occupational standards, qualification standards and VET and university curricula for media technicians, camera operators, audio technicians, digital designers and multimedia engineers.

Motivations
As a Board Member of ALL DIGITAL (Telecentre-Europe), I was responsible for drafting the first ALL DIGITAL Strategy in 2013. It would be really interesting to participate in the same process eight years later. I am particularly interested in Pan-European collaboration in the fields of digital inclusion (elderly, people with disabilities, rural areas, islands), digital education (online learning, audio-visual production of learning content, game development) and digital transformation of non-IT occupations (health, cultural and creative industries). I think we should add European Summer School of e-Facilitators on the list of ALL DIGITAL annual events, so let's talk about it.

cv_zarko_cizmar

---
VERONIQUE DE LEENER
Maks vzw, BELGIUM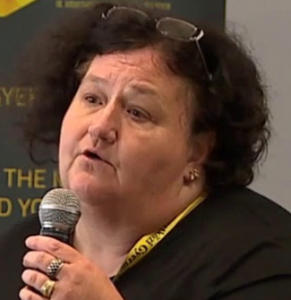 Veronique has a Master's in Linguistics and in Social Economy. Since 1999, she has been a director for two digital competence centers reaching every year 1700 persons from migrant or refugee backgrounds. Veronique is a board member of the Brussels Capital Region umbrella organization of digital competence centers named CABAN.
A few years ago, she received an ALL DIGITAL Award as the Best digital changemaker. As a member based in Brussels, Veronique is specialised in financial and Belgian law questions. For the members of ALL DIGITAL, Maks conducted international training in digital storytelling and coding. Veronique is specialised in creating innovative ways to merge the acquisition of the digital skills combined with soft skills using creativity. Together with ALL DIGITAL and a few of their members, Maks implemented a lot of European projects combining societal issues and digitalisation, including Open-AE, Welcome, HURISTO – Human rights storytelling, DREAMS 0 digital storytelling with Roma about schools.

Motivations
The ALL DIGITAL network addresses digital inclusion to enhance social inclusion. Different pathways can be developed to reach this objectives, and our main task is to see which pathway fits best with a group of learners.
We need a strong network with partners who can learn by exchanging good practices and work on advocacy. The outbreak of the coronavirus in Europe has caused significant disruption to the provision of (digital) education. New ways of (digital) teaching and learning require solutions that are innovative, creative and inclusive. Digital training of youth and adult learners is in the scope of the European Commission. We need to offer training, exchanges to our members and recommendations for the Commission, if we want to reach our goals.
That's what my engagement with ALL DIGITAL meant in the past, and it remains the same for the future.

cv_veronique_de_leener

---
JOEL FERRER
Esplai Foundation, SPAIN


Joel is the head of the Training and Employment Area at Esplai Foundation, co-founding partner of ALL DIGITAL. He holds a degree in Philosophy and a postgraduate degree in E-learning Project Management, specialising in the field of training, where he has long experience: initially as teacher, later on as editor of online training content and manager of e-learning educational platforms, and nowadays as leader of Esplai's fastest growing area. In particular he is involved in projects of mentoring, training and job placement in the IT field for unemployed young people; training projects in digital skills at national and European; empowerment of citizens through ICT; recognition of the socio-digital facilitator professional profile; digital competences certification processes, etc. Dreamer, optimist, committed, hard-working, friend… human being! Avid defender of free-of-charge but full-of-quality formal and non-formal training offer for all citizens, especially those most vulnerable, as the main driving force for social transformation.

Motivations
I believe knowledge and lifelong learning should be available to everyone and under no circumstances be a cause of inequality, and in today's world digital skills are critical for being able to access both. Digital skills have become, together with soft skills, key elements for personal and professional development. The mission and values of ALL DIGITAL are totally in line with my own personal values and those of the Esplai Foundation. The belief of the three of us looking at the same direction, aspiring to the same goals and defending the same ideas is exciting and motivating and makes me think that formally joining forces could lead us to new horizons and interesting challenges where all of us could both contribute and keep growing. After all, life is about networking, and I would love to network from ALL DIGITAL's Board. ALL DIGITAL is diversity, and diversity is richness.

cv_joel_ferrer

---
ACHILLES KAMEAS
CTI, GREECE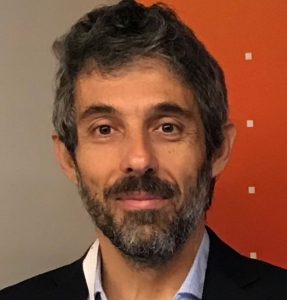 Dr. Eng. Achilles Kameas is Professor of Pervasive Systems with Hellenic Open University, Head of DAISSy Research Group, Chair of the Board of ALL DIGITAL, and member of the ESCO Reference Group on ICT Services, the CEN PC428 on e-competences and ICT professionalism, the CEPIS IT Professionalism in Europe, the EADTU EMPOWER group, the ELOT Standardization Committee on Smart Cities, the National Digital Skills and Jobs Coalition and the ReBrain Greece initiative. He has contributed to frameworks e-CF 3.0, DigComp 2.1, ESCO and to the Manifesto of Digital Competences. He has participated in more than 70 international projects (coordinated more than 10 of them), published over 200 scientific articles and received more than 2000 citations. For over 25 years, Achilles has been promoting STEM, inclusive and gender-balanced education and the development of digital competences to young people, professionals, policy makers, citizens and vulnerable groups at all levels.

Motivations
During the past two years I had the honor to serve as the Chair of ALL DIGITAL. Thanks to the intense efforts by Board and Staff, ALL DIGITAL is widely recognized as the key player in the field of digital competences and inclusion. Many of the positions contained in our Manifesto appear in the DEAP, while, via the online Communities, we lead the way in improving DigComp and in creating the EDSC. As a member of the Board, I intend not only to follow-up these activities, but also to help the network grow, in ambition, scope and size, by addressing new groups and sectors, establishing key partnerships, joining working groups, broadening the Advisory Board and increasing its member base. I am also going to focus on increasing our impact at national and international levels, by assisting in the implementation of European policies, for the benefit of our members.

CV-Europass-Kameas

---
MARIANNA MARCUCCI
Invasioni Digitali, ITALY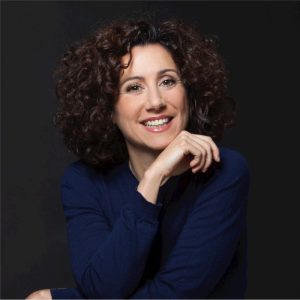 An avid listener, Marianna believes that change can only come from exchanging ideas and opinions. Always striving to find unexplored connections between people to create new communities, she focuses on helping them develop projects. Over the past years, she has concentrated on the possibilities offered by the web linked to the travel, art and culture industries. In this context, she co-founded Invasioni Digitali (Digital Invasions), a bottom-up initiative created in Italy in 2013. Invasioni Digitali aims to promote the value of and engagement with local cultural heritage. Its goal is to disseminate knowledge highlighting local beauty and history by using the power of internet and social media. She is Lecture at the University of Bologna in the Master "Valorization of the Cultural heritage" and Steering Committee Member of Europeana Communicators group.

Motivations
Diversity. Change. Innovation. Added-value creation. Future. These are the drivers of Marianna's motivation. What inspires her to work every day to build the future believing, as she does that through culture and communication, it is possible to make society and the world better.
Empowerment through collaboration, in business and in life, is the key to success.
She believes that there is no better place than ALL DIGITAL to continue her journey, and she is convinced that she will be a valuable addition to the Board.

CV_Marianna_Marcucci

---
ALTHEO VALENTINI
EGInA, ITALY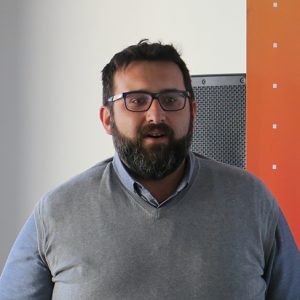 Altheo Valentini holds M.A. in "Publishing, media and journalism" from the University of Urbino Carlo Bo. He has been working for more than 15 years as a project manager in the framework of various financing instruments of the European Commission, with a particular focus on digital and social innovation, for which he has founded the European Grants International Academy Srl (EGInA), a training agency in the VET and Adult education sector and a consultancy company in European projects design and implementation.
Sociologist and communicator, Altheo deeply believes in transformative social change! He is the coordinator of the Social Hackathon Umbria, a 48-hour digital marathon for the co-creation of innovative solutions aimed at solving different societal challenges. He is a member of the ALL DIGITAL board since 2017 and he is currently being involved in the technical committee of the Italian National Coalition for Digital Skills and Jobs (Repubblica Digitale).

Motivations
I have worked with and for different target groups, always starting from the assumption that high-quality education and training are fundamental to the whole realization of the individual. "Education for all", in my case, has meant in particular the realization of training courses and other formative interventions for disadvantaged groups. Unemployment, disability, gender and racial discrimination, from one side, have been dismantled with adaptability, guidance and social inclusion, from the other side. You can find my blogposts on adult education in EPALE, the Electronic Platform for Adult Learning in Europe.
I would be glad to keep joining the board of ALL DIGITAL to sensitize and orient the new generations to the multiple innovation opportunities that the current digital transformation process can offer and I feel like I can still actively contribute to the growth and the consolidation of the network as the most relevant NGOs for digital inclusion in Europe.

CV Altheo_Valentini

---
 IVA WALTEROVA
EPMA, CZECHIA


Throughout her career Iva has been pursuing activities focusing on social and economic integration and empowerment using digital technology. She has worked in public administration at EU, national and regional level, as well as in the non-profit and business sectors in Europe, Asia and the USA. Having worked in EPMA between 2010 – 2015 as a project and communications manager and serving in various NGOs – including ALL DIGITAL (2016-2018) – focused on digital in the few years since, Iva has returned to EPMA in early 2018, where took on the position of its CEO in June 2018. Under Iva's leadership the organisation continues working on tasks towards European inclusive digitally empowered society built on sustainable innovations. Iva also continues to take on short term assignments for the European Commission as an independent expert, and she consults for SMEs and the public sector. She is also a published author.

Motivations
Possibility to learn should be an integral part of every person's life. Digitalization of society, of each person's life, is here to stay. Facing hurdles in these aspects leads to gaps, struggles and general disadvantages. I have always been a strong believer in equity and equality, in rights of the individual and the group. Over time, I have come to believe that ALL DIGITAL is the organization that effectively promotes these beliefs and efforts. And I want to be a part of that. I want to contribute. And I believe that my local knowledge and long-term experience in a number of countries combined with being familiar with ALL DIGITAL and the ins and outs of Brussels (work for the EC), would make me a valuable addition and a novel voice in the great work already done by the Board and the staff of ALL DIGITAL as well as the network as a whole.

cveuropass_iva_walterova

---
NENJA WOLBERS
Stiftung Digitale Chancen, GERMANY


Since 2013, Nenja Wolbers has been a Project Manager at Digital Opportunities Foundation (SDC). She has been responsible for the development and implementation of various EU funded projects with international consortia that all had the objective to promote the digital inclusion of marginalized groups. She is an expert on participation processes especially for rural areas. She organised the ALL DIGITAL Week and other participatory campaigns in Germany. Furthermore Nenja is an experienced online trainer and creator of online learning units. She has been representing the Foundation in the ALL DIGITAL network for the last years and has been a board member for the last four years.
Nenja holds a Master's degree in Sociology with the specialization in European Societies. Seeing the importance of Europeanization, she believes that digital media is one key pillar for Europe to grow further together.

Motivations
The community of ALL DIGITAL has always been an important part of my work – a network united with a common goal that receives its strength from a divers membership, with active people that work all around Europe creating a feeling of togetherness. In the next two years, I want to contribute actively to further foster these strengths and help improve the organisation where it's needed with commitment and continuity. I have gained a lot of experience as the Vice Chair of the Board and organising the Summit in uncertain times last year. But with my perseverance and reliability that helped in these situations, I am sure to be able to pave the way we can walk together into the future.

cv_wolbers
---
ALL DIGITAL FINANCIAL CONTROLLERS CANDIDATES 2021
---
Athanasios Priftis
Ynternet.org, SWITZERLAND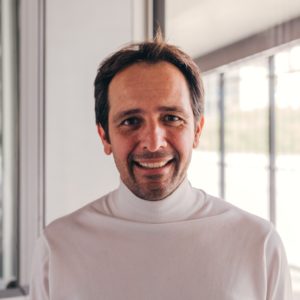 Thanasis is the director of the Ynternet.org Foundation, as well as a researcher and lecturer for the University of Applied Sciences in Switzerland.
He previously worked as independent ICT system analyst, designer and project coordinator, notably, for the World Bank and the Open Government Partnership, an international platform for domestic reformers committed to making their governments more open, accountable, and responsive to citizens.
He enjoys working with children and adults in schools, collectives, business and other organisations wishing to change their preconceived ideas.
Motivations
I would gladly share my current experience as financial controller with new members, aiming to support ALL DIGITAL staff and network to their mission.

CV_Priftis

---
Toumazis Toumazi
Cyprus Computer Society, CYPRUS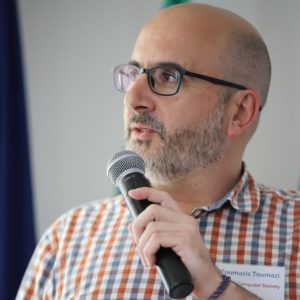 Toumazis is the Project Officer at the Cyprus Computer Society since 2018. Previously he worked at the University of Cyprus and other organisation as project manager on various projects. He works on the project coordination activities and on project tasks but he is also taking care of the financial control and reporting of the projects.
In addition to his managerial tasks, Toumazis gives presentations to school students and professionals on topics relating to the importance of digital skills, the various digital tools that educators can use, and the multidisciplinary approach in the field of informatics.

Motivations
I have always considered that volunteering to be one of the greatest ways to give back to the community. From a young age as a sea scout, then as a scout leader/trainer and since 2018 after my employment at the CCS I am lucky enough to know many of you.
In addition to being a project officer, I enjoy talking to people of all ages for the great importance of digital skills and lifelong learning. Everyone from either a young age at school or as an educator has so much to learn, and I am grateful that I have met through ALL DIGITAL people that inspire and enjoy transferring the knowledge to every corner of Europe and the world.
I hope that by joining the Financial Controller's team, I will have a better understanding of ALL DIGITAL's vision and I will be able to contribute to the development of the Network.
---