ALL DIGITAL BOARD CANDIDATES 2021
The candidates are presented in alphabetical order by surname. Candidates are added as soon as their applications are submitted.

---
MARIANNA MARCUCCI
Invasioni Digitali, ITALY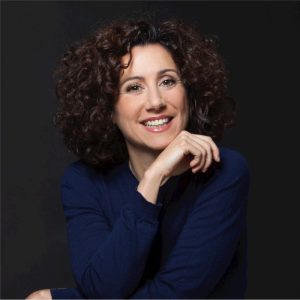 An avid listener, Marianna believes that change can only come from exchanging ideas and opinions. Always striving to find unexplored connections between people to create new communities, she focuses on helping them develop projects. Over the past years, she has concentrated on the possibilities offered by the web linked to the travel, art and culture industries. In this context, she co-founded Invasioni Digitali (Digital Invasions), a bottom-up initiative created in Italy in 2013. Invasioni Digitali aims to promote the value of and engagement with local cultural heritage. Its goal is to disseminate knowledge highlighting local beauty and history by using the power of internet and social media. She is Lecture at the University of Bologna in the Master "Valorization of the Cultural heritage" and Steering Committee Member of Europeana Communicators group.

Motivations

Diversity. Change. Innovation. Added-value creation. Future. These are the drivers of Marianna's motivation. What inspires her to work every day to build the future believing, as she does that through culture and communication, it is possible to make society and the world better.
Empowerment through collaboration, in business and in life, is the key to success.
She believes that there is no better place than ALL DIGITAL to continue her journey, and she is convinced that she will be a valuable addition to the Board.

CV_Marianna_Marcucci
---
ALTHEO VALENTINI
EGInA, ITALY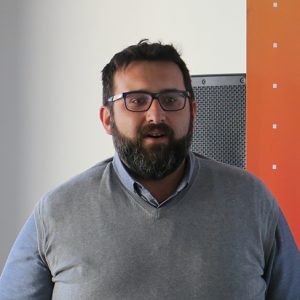 Altheo Valentini holds M.A. in "Publishing, media and journalism" from the University of Urbino Carlo Bo. He has been working for more than 15 years as a project manager in the framework of various financing instruments of the European Commission, with a particular focus on digital and social innovation, for which he has founded the European Grants International Academy Srl (EGInA), a training agency in the VET and Adult education sector and a consultancy company in European projects design and implementation.
Sociologist and communicator, Altheo deeply believes in transformative social change! He is the coordinator of the Social Hackathon Umbria, a 48-hour digital marathon for the co-creation of innovative solutions aimed at solving different societal challenges. He is a member of the ALL DIGITAL board since 2017 and he is currently being involved in the technical committee of the Italian National Coalition for Digital Skills and Jobs (Repubblica Digitale).

Motivations

I have worked with and for different target groups, always starting from the assumption that high-quality education and training are fundamental to the whole realization of the individual. "Education for all", in my case, has meant in particular the realization of training courses and other formative interventions for disadvantaged groups. Unemployment, disability, gender and racial discrimination, from one side, have been dismantled with adaptability, guidance and social inclusion, from the other side. You can find my blogposts on adult education in EPALE, the Electronic Platform for Adult Learning in Europe.
I would be glad to keep joining the board of ALL DIGITAL to sensitize and orient the new generations to the multiple innovation opportunities that the current digital transformation process can offer and I feel like I can still actively contribute to the growth and the consolidation of the network as the most relevant NGOs for digital inclusion in Europe.

CV Altheo_Valentini

---