20 Jun

Educating for an Open Society Romania Foundation (EOS)

20 Jun, 2014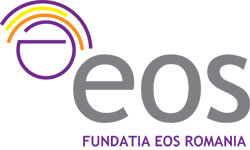 Digital competence centres:
45
Educating for an Open Society Romania (EOS) is a private, non-profit organization established in 1998. Over the past 12 years EOS Romania developed as one of the most active organizations supporting the development of the Information Society and new Knowledge Economy in Romania.
At present, EOS Romania develops key projects leading to the promotion of the Information and Knowledge Society across the wider community in the region. EOS work extends beyond mainframe education projects, serving and supporting communities in Western Romania to bridge the digital divide and overcome their social, geographic, economic or cultural disadvantage by exploiting the potential of new technologies.
Contact
Name: Gabriela Barna
Position: Director