09 Jun

European Grants International Academy – EGInA

09 Jun, 2020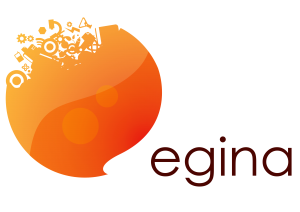 Digital Competence Centres:
1
Main thematic area of expertise: Employability
Main thematic area of interest: STEM awareness raising and training
EGInA SRL is a private training agency and consultancy body, operating in the field of EU projects and grants. EGInA Srl is located in Foligno, in the Umbria Region, 1h30 far from Rome by train, and it operates within a wide and consolidated network of public and private bodies, providing high-quality services and consultancy in different fields.
EGInA is accredited at the Umbria Region as a training agency for the implementation of training activities funded by the European Social Fund. It is devoted to deepening real transnational cooperation in the field of lifelong learning, increasing awareness of European cooperation and opportunities, especially in the field of digital and social innovation, within the framework of different EU financing programmes, with a special focus on Erasmus+.
EGInA has a quite extensive experience in the development of basic and advanced digital skills, digital and social inclusion, digital cultural heritage, STE(A)M and exploitation of EU digital competence frameworks.
At local and regional level, the agency cooperates with primary and secondary schools for the organization of extracurricular activities funded by the Ministry of Education aimed at innovating the educational system by using new pedagogical approaches and tools.
EGInA is a member of the Italian National Coalition for Digital Skills and, every year, it organises SHU – Social Hackathon Umbria, where teams of hackers compete for the realization of digital products aimed at fostering digital competencies and entrepreneurship to the benefit of the civil society.
EGInA's educational department has a long-term expertise in the exploitation of EU competence and quality frameworks (DigComp, EntreComp, ECVET, EQF, etc.) for the development and implementation of VET qualification and other training programmes in adult education. Besides the membership in the ALL DIGITAL network, EGInA actively takes part in other European platforms, such as the Europeana Education Community, EPALE, and EAQOM, the European Association of Quality Organisations for Mobility.
Contact
Name: Altheo Valentini
Position: General Manager