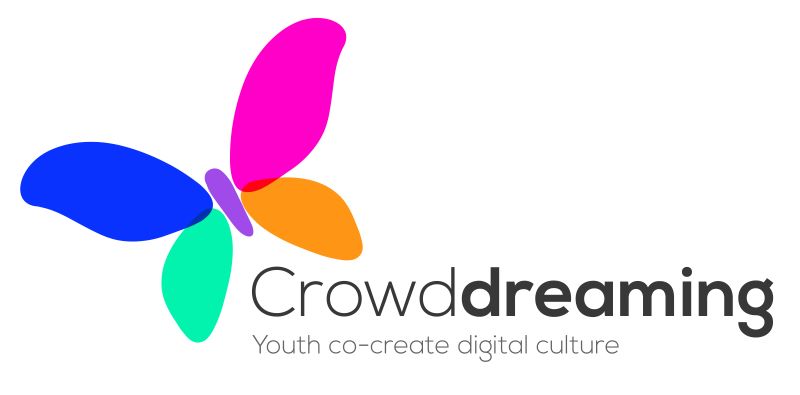 01 Feb

CDDC – Crowddreaming: Youth co-create digital culture

01 Feb, 2019

"Crowddreaming: Youth co-create Digital Culture" (CDDC) project aimed to disseminate and scale-up at European level a good practice in the field of the valorization of digital cultural heritage as a means for inclusive education and for the promotion of European values among youngsters.

The project scaled up a best practice of the same name developed by Stati Generali dell'Innovazione (General States of Innovation, SGI). "Crowddreaming" was born as a contest for Italian schools, promoted by Stati Generali dell'Innovazione and the Digital Cultural Heritage, Arts and Humanities School. Its third edition took place in 2018. It aimed to encourage the awareness to both teachers and young people about the epochal challenge upon which new generations are called, they were the first in history to find themselves passing down a purely digital cultural heritage. The competition aimed to raise awareness of the difficulties of this challenge and to stimulate the adoption of the new paradigms of thought required to operate in the digital dimension.

The Crowddreaming project took this concept and scaled it up into schools around Europe wherein students were invited to create a virtual/augmented reality "digital scene" as a class. The project created a formal version of the Crowddreaming methodology and curriculum for the first time, allowing it to be scaled up across Europe. The digital scenes developed by students participating in piloting countries were put together in a digital square, a digital monument – Europa Square.

Based on a principle of content-based learning, each edition invited the participants to contribute to the construction of a digital monument, placing them on the challenge of generational transmission of digital cultural contents.

The project developed a curriculum which was piloted in Italy, Croatia, Latvia, and Greece. Trainers were trained in the curriculum and supported teachers who will learn the course contents through MOOCs. At the end of the project a digital monument (Europea square) was developed.

The project aimed to reach 400 secondary school students per piloting country, creating 20 digital scenes per country. The project platform, Europa square hosts at least 80 digital scenes from the students across Europe.
Project results
The project delivered the following results:
Training Needs Analysis Report and Transfer Framework (translated in Latvian, Croation, Italian and Greek)
Training Toolkit (translated in Latvian, Croation, Italian and Greek)
Curriculum for Teachers (translated in Latvian, Croation, Italian and Greek)
CDDC Massive Open Online Course (MOOC) (including 6 modules)
Report on Design, implementation and delivery of the MOOC
Experimentation report (translated in Latvian, Croation, Italian and Greek)
Policy recommendations (translated in Latvian, Croation, Italian and Greek)
The Art of Crowddreaming
Partners
All project partners are members of the ALL DIGITAL network