04 Jan

DAISSy Research Group – Computer Technology Institute Press Diophantus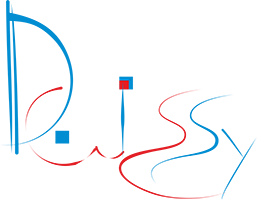 The Computer Technology Institute and Press "Diophantus" (CTI) is an independent non-profit research institute affiliated with the Ministry of Education. It focuses on research and development in Information and Communication Technologies (ICT). Since 1992 CTI is being supervised by the Greek Ministry of Education as a financially, administratively and scientifically independent institution, as its technological pillar supporting ICT in education and as the publishing body of Greek school books and electronic educational materials.
CTI is also responsible for the administration of the Greek School Network, the largest user network in Greece and for the organization and operation of the electronic infrastructure of the Greek Ministry of Education and all its educational units.
Research Unit 3 was created in 1995 aiming in the wider field of Applied Information Systems. In 2009 it was renamed as DAISSy (Design of Ambient Intelligent Social Systems) Group.
Contact
Name: Achilles Kameas
Position: Associate Professor / Director of DAISSy Research Group