06 Sep

Polish "Lighthouse Keepers" focus on locality & mental barriers to bring the 50+ online

06 Sep, 2012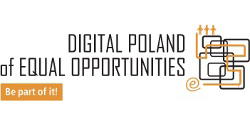 Under the banner of Digital Poland of Equal Opportunities (Polska Cyfrowa Równych Szans – PCRS) the "Cities on the Internet" Association (COI) launched a social campaign for the digital education of adult Poles, which rests on locality and the involvement of  "Lighthouse Keepers": local digital champions tasked with introducing 50+ adults from their own communities into the digital world.
The campaign was launched in November 2010, in response to research showing that close to 13 million Poles are lacking elementary skills to profit from the content and services offered by the Internet, and also lack fundamental knowledge on the use of ICT in daily life and work.
As research also has shown that the primary challenge for adult Poles are the mental barriers which inhibit them from making the first step into the Internet, a novel approach was set up, pointing to personal benefits from the use of Internet through identification of individual motivations and needs, only then followed by an effective training of technical abilities.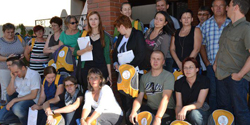 The PCRS project is being realized with the involvement of 2600 "Lighthouse Keepers" – Polish local digital champions: trusted, creative local community leaders/animators tasked with introducing 50+ adults from their own communities into the digital world and skilled in mobilizing support for local actions. All Lighthouse Keepers participate in PCRS on a voluntary basis, but received certified training and create a concept of his/her own initiative, realized in cooperation with NGOs and local authorities.
The  project received the support of many senior figures representing the world of science, politics and culture, including EU Commission vice-President Neelie Kroes. It was also awarded as a winner of the WSIS Project Prize in the category of Capacity building at the 2012 World Summit of Information Society.