26 Sep

Danish seniors laugh their way to digital skills

26 Sep, 2012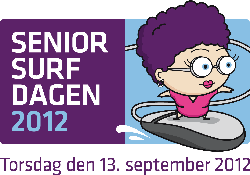 On September 13th, Telecentre-Europe's member Learn more about ICT network (Denmark) organized a Senior Surf Day. 461 places all over the country opened their doors to new senior clickers and more than 8200 seniors visited an event & learned about the internet.
There are around 365.000 Danish citizens aged 65 to 89 who have still not been online, and surveys have shown that they often lack motivation to start learning.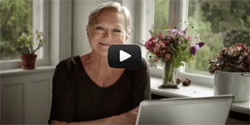 This is why the Senior Surf Day organizers decided to team up with the popular female comedian Lisbet Dahl, a "grand old lady" in Danish show business. Lisbet Dahl is herself 66 years old and by telling about her own first steps to start using the internet, she makes people laugh and gets the message across: "Getting Online is fun and easy".
» Read more on our community site
» Watch the campaign video