27 Feb

New Board Elected at General Assembly

27 Feb, 2015

Telecentre Europe held its General Assembly (GA) in Brussels (Belgium) on February 25, 2015 followed by a members meeting the next day. The member turn out was very high with 39 organisations being presented by at least one delegate. The event lasted two days and was kindly hosted by Microsoft in its Executive Briefing Centre.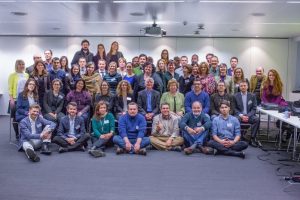 The Assembly's agenda was divided into two days, the first being more focused on procedural issues and the voting of the new Board. The annual report and the balance of 2014 were approved, among other documents. The end of day 1 and most of the 2nd day focused on the main TE achievements in 2014 and the revised strategy for 2015-2017 with members having the possibility to contribute in discussion groups. Our new projects such as I-LINC and E-UROPa were introduced to members, together with the latest services and resources. Members had a chance to meet other member organisations, talk about future project ideas and share their know-how. A member dinner was hosted at an "Art Nouveau" restaurant in the centre of Brussels,  which made informal and friendly networking possible.
Due to the recent increase in membership, we hosted 14 new members who came to meet the TE 'family' at the GA for the first time. Since last year's Assembly,  20 new organisations have joined the network, although not all could be present at the meeting in Brussels.
The previous Board, which was successfully leading the network for the last two years, was replaced by a newly elected team to take over the governance of the TE network. Two of the Board members were re-elected. The Board now counts with 7 members, motivated to lead the network for the next two years with their experience and advice. The newly elected members are listed below together with the member organisation they belong to.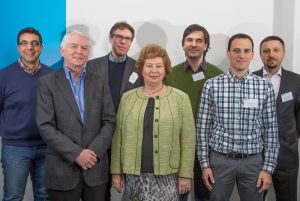 Mara Jakobsone – Chair of the Board (LIKTA, Latvia)
Pedro Aguilera Cortes – Deputy Chair of the Board (ESPLAI, Spain)
Mariusz Boguszewski (FRSI, Poland)
Manus Hanratty (FIT Ltd, Ireland)
Gerhard Seiler (Digital Opportunities Foundation, Germany)
Ivan Stojilovic (International Aid Network, Serbia)
Rodrigo Zardoya (Association 'Community of Telecentre Networks', Spain)