22 Apr

Join the webinar: Learn how to facilitate coding for employability

22 Apr, 2017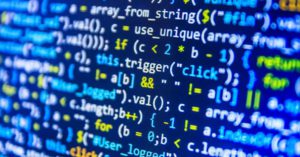 Join our free webinar on 27th April at 14.00 CET
Get to know an 11-module vocational training curriculum for e-facilitators and its newly developed additional modules on Coding and the Effective use of mobile devices. Discuss the two new modules with project managers of both the Codemob and the I-LINC project.
The presenters are Jennifer Eckhardt & Bastian Pelka from TU Dortmund University.
What can you expect?
The webinar presents the e-facilitator vocational training curriculum while focusing on the two additional Codemob modules. Expect to be asked for your expertise and feedback regarding its usability and transferability as well as its compatibility with the I-LINC ideas (20-minutes discussion).
Background
The growing importance of Information and Communication Technologies and its huge potential in the context of the global economy demands for employees equipped with a wide range of (basic) digital competencies. Current observations show a mismatch between business requirements and existing expertise. Digital skills for employability are in the heart of a series of projects (2009-today) dedicated to tackle upcoming challenges rotating around this problem area.
A core result is the eFacilitator vocational training curriculum and its 11 modules aiming on leveraging digital competencies of professionals working in places of ICT learning. Two additional modules on basic coding skills and the effective use of mobile devices have been created recently within the Codemob project. They will be online as free learning resources soon at: http://www.codemob.eu/
How to participate:
Please visit this link and enter your e-mail address to register to the webinar and to get further information from us.
What else: The event is for free and will be recorded and available online.