19 Sep

I-LINC at Telecentre Europe Annual Conference

19 Sep, 2016

by Iva Walterova

I-LINC, which is developing a sustainable and all-encompassing platform on the topic of ICT (for) learning and inclusion, offers its growing community of registered users an online environment for networking, participation, and learning that focuses on boosting the employability and entrepreneurship capacities of young people.

The Telecentre Europe Annual Conference: Digital Skills for Future Work, organised in Ghent on October 6th – 7th, 2016, is hosting the first I-LINC international event. The I-LINC platform is a vehicle towards the central theme of the Conference – furthering digital skills for future work – and has significantly contributed to shaping of the programme and the audience at the event.

Benefitting from gathering useful resources available on existing platforms, through networks and initiatives, and adding its own valuable content, I-LINC is developing a vibrant community of stakeholders in the field of digital skills for employability and entrepreneurship and linking them to the main beneficiaries – young people. I-LINC features a wide variety of resources and networking spaces, including learning opportunities, relevant policies, best practices, events, stakeholders in the field and the possibility to connect with them, funding opportunities and many others.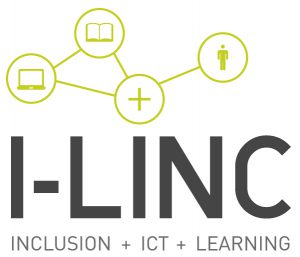 In order to introduce TEAC16 participants to all the various elements of the platform and the benefits that they and their stakeholders can gain from I-LINC after joining the community, I-LINC is featured throughout the event. This way, at the end of the Conference participants will be equipped with a practical tool that they can use in their work on digital skills towards future jobs.
The I-LINC platform will be briefly introduced during the opening plenary on the 1st day of the Conference by Telecentre Europe CEO Laurentiu Bunescu. On the 2nd day of the Conference a number of aspects of the I-LINC platform will be discussed. First, during the Discussion panel, the platform will be shown in more detail. Later, during the Unconference, a workshop will be led by I-LINC young digital changemakers, who were carefully selected and have been working with the project since its onset. These young people will present their achievements and experiences with the platform and its tools. I-LINC will also be presented later at the Lightning Talks, where challenges and accomplishments of the platform and community will be described. Last, but not least, Telecentre Europe & I-LINC Awards will be given to winners of the Best Practice and the Best Digital Changemaker contests during the evening social event. The awards will recognize work that is relevant both to the central "Digital skills for future work" theme and to the I-LINC objectives.
The Conference team would like to invite all the participants to learn about the possibilities offered through the I-LINC platform during the event and explore the platform at http://www.I-LINC.eu.