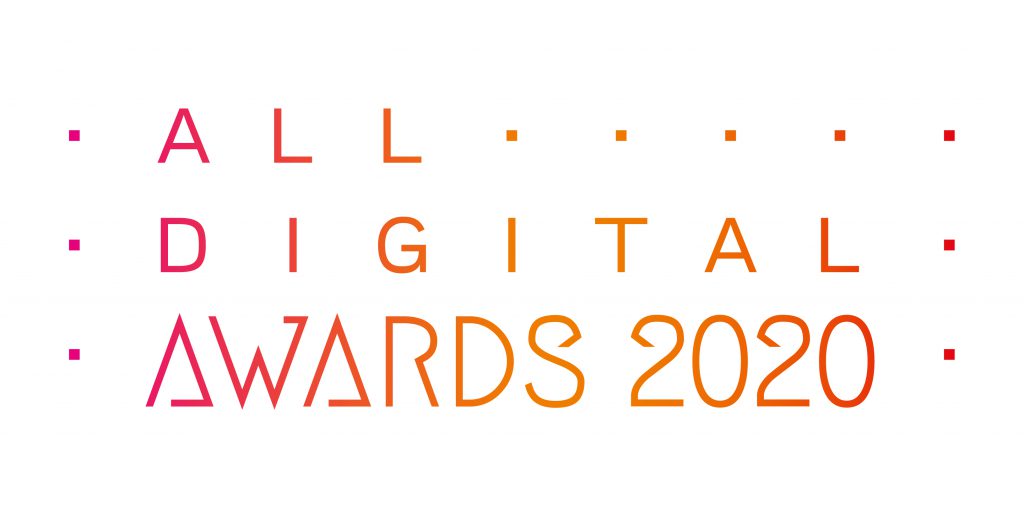 15 Jun

ALL DIGITAL Awards 2020

15 Jun, 2020
What we celebrate
In 2020, ALL DIGITAL Awards will recognise individuals and organisations in four categories:
See the full description and assessment criteria by clicking each link.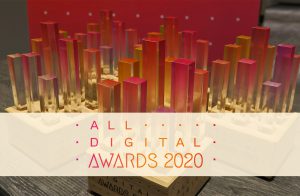 Awards
The Awards ceremony is planned to be held in Berlin on the evening of 8 October 2020. The winners will receive trophies and will have the opportunity to present their initiatives to an audience of c100 participants.
Win a trip to Berlin!
The finalists in each category will be invited to attend the ALL DIGITAL Summit 2020 in Berlin, Germany, on 10-11 October 2020.
Award winners (one in each category) will be entitled to free accommodation – 1 person for 2 nights and will also have their travel expenses (up to 300 EU) covered by ALL DIGITAL.
Terms and conditions
Nominations are accepted from organisations and individuals working in wider Europe (not limited to EU28) in the field of enhancing digital skills.
Nominations must be completed in English and submitted through online forms, indicated in each category description.
The jury will assess the nominations against a set of criteria and choose three finalists and winner in each category.
Jury
The Jury are the members of the Advisory Board of ALL DIGITAL:
Timeline
Submission deadline: 31 July 2020

Evaluation: August 2020

Announcement of finalists: 10 September 2020

Awards Ceremony and announcement of winners: 08 October 2020
Social media: #AllDigitalEU, #DigitalSkills #AllDigitalAwards
See full ALL DIGITAL Awards 2020 Application guidelines
Background
Previously also known as Telecentre-Europe Awards and Digital Inclusion Awards, they were given to organisations and individuals working in the field of digital inclusion to acknowledge their work. Good practices and nominations have been presented on the Unite-IT e-inclusion network portal, which is the focal point of information, news, resources, database of practices and policies in Europe with specific focus on ICT for inclusion and social cohesion.
FINALISTS AND WINNERS OF PREVIOUS EDITIONS
>> 2019
BEST E-FACILITATOR
BEST DIGITAL CHANGEMAKER
Kristi Kivilo, former CEO of Vaata Maailma (Look at World) Foundation; now ICT skills coordinator at Estonian Ministry of Economic Affairs and Communications, Tallinn, Estonia
WINNER: Isidre Bermudez, Project manager at Esplai Foundation, Barcelona, Spain
John Munn, Founder of Global Digital Week, London, UK
BEST DIGITAL RESOURCE
Read the blog about Awards Ceremony 2019 on 10 October in Bologna, Italy
---
>> 2018
BEST DIGITAL RESOURCE
BEST COOPERATION PROJECT
BEST E-FACILITATOR
BEST DIGITAL CHANGEMAKER
José Miguel Morales-Miranda – e-facilitator and content developer at AUPEX; Moraleja, Spain
Angel Martin – trainer at digital competence centers in Castilla y León (CyL Digital), Association of Telecentre Networks; Ávila, Spain
WINNER: Linda Mannila founder of Make It Finland and Digismart, researcher at Linköping University; Parainen, Finland
BRIGHTS AWARDS – BEST DIGITAL STORY
Kevin Malnar, Croatia, supported by teacher Tanja Sebalj-Kocet and national tutor Sanjin Smajlovic from CTK Rijeka
Victoria Ivanova, Greece, supported by trainer Maria Pyrgaki and national tutor Nikos Patselis from HePIS
Nicolo Fatone, Italy, supported by trainer Annalisa di Zanni and national tutor Luca Pagliaricci from CSF
WINNER: Wannes Hendriks, Belgium,
Read the blogpost about the Awards ceremony to learn about all the finalists and winners
---
>> 2017
BEST DIGITAL RESOURCE 2017
BEST COOPERATION PROJECT 2017
BEST E-FACILITATOR 2017
Katja Plesko

–

Programme Manager at Simbioza Genesis, 

Ljubljana, Slovenia

Tom Van Hoey

–

Trainer at Konekt

,

Ghent, Belgium

WINNER: Dolores Carmona

–

Facilitator at Digital Literacy Programme of Extremadura – AUPEX

, 

Torremejía/Badajoz, Spain
BEST DIGITAL CHANGEMAKER 2017
Olivera Stanić

–

Secretary and Director of Professional Service at Centre of Technical Culture (CTC) Rijeka, Croatia

Ana Pleško

–

Director of Simbioza Genesis social enterprise

,

Ljubljana, Slovenia

WINNER: Veronique De Leener

–

Director at Maks vzw

,

Brussels, Belgium
Read about the ALL DIGITAL Awards 2017 Ceremony

---
>> 2016
In 2016, individuals and organisations were selected and awarded in Ghent:
Read about the 2016 finalists and Awards Ceremony
---
>> 2015
In 2015, four organisations were selected and awarded in Belgrade:
Education and training: "Tieto Latvia" LTD, Latvia
Youth employability: YouRock Online Ltd, United Kingdom
Vulnerable groups at risk of exclusion: Citizens Advice, United Kingdom
Gender equality: City of Venice, Italy
More about the award ceremony and the winning projects available on Unite-IT platform.
---
>> 2014
2014 winners in Zagreb were:
Education and training: Regional Telecottages Public Association of South Hungarian Plain for their project Telecottage Katedra – Smartphones
Youth employability: Social Innovation Environment project from Consorcio Fernando De Los Ríos, Spain
Vulnerable groups: Open the Windows, Macedonia for their Project for e- Accessible Education
Gender equality: Handmade and IT for women implemented by Pontus Euxinus Library in Navodari in Romania.
Read more about the winners and their work in this blogpost.