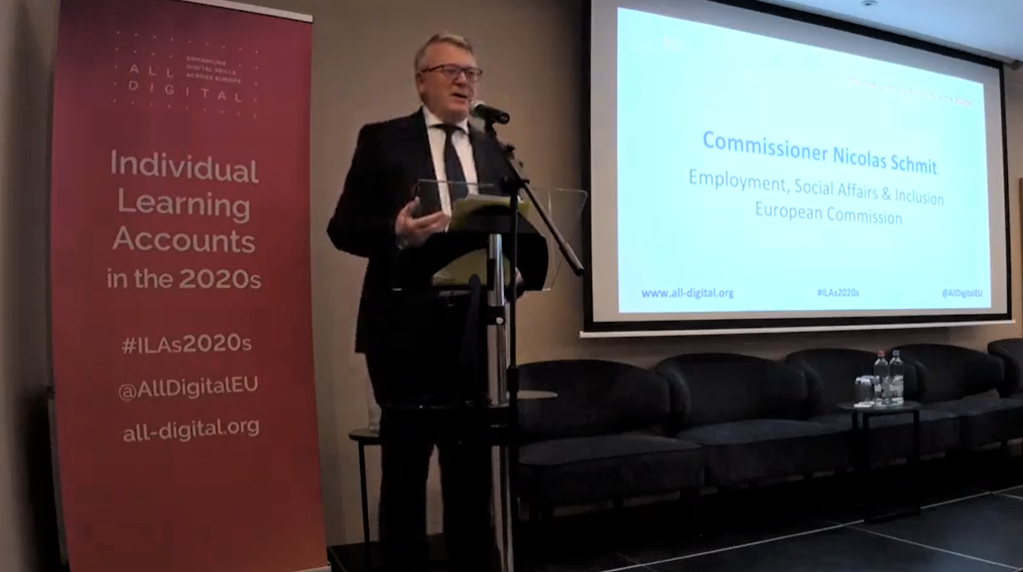 24 Feb

EU Commissioner talks about 'Pact for Skills' at ALL DIGITAL event "ILAs in the 2020s"

24 Feb, 2020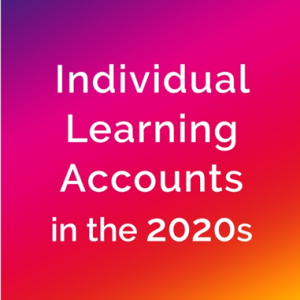 ALL DIGITAL hosted a high-level event Individual Learning Accounts in the 2020s on 18 February 2020 with eminent keynotes speakers, an expert discussion panel, and an invited audience of around 60 stakeholders.
Renato Sabbadini, CEO of ALL DIGITAL gave a welcome to all, described the relevance and potential for our members, the connection with our Digital SkillShift project, and a brief overview of the agenda before welcoming Nicolas Schmit, the EC Commissioner for Employment, Social Affairs and Inclusion to the podium.
Commissioner Schmit gave a keynote on his mission to "explore ILAs in Europe" as in his mission letter from new Commission President Ursula von der Leyen, which stated, specifically regarding Individual Learning Accounts (ILAs),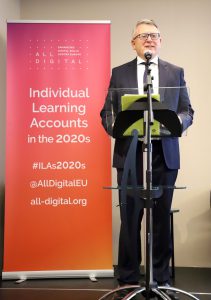 "You will lead the work on implementing and updating our skills agenda, focusing on identifying and filling skills shortages and supporting reskilling as part of the just transition. You should explore the idea of individual learning accounts for people of working age, enabling adults to accumulate training entitlements and use them for quality-assured training."
The Commissioner talked about the clear need for a "re-skilling revolution" in the light of changing job markets and evolving technology with "40% percent of employers having difficulties in finding candidates with the right skills, and 70% of European enterprises reporting lack of skills hampers their investments".
He then announced that the Skills Agenda review in the spring will include a "Pact for Skills" with stakeholders including industry "to generate new concrete commitments to invest in up- and re-skilling".
Commissioner Schmit also described how the European Investment Bank "is already working on the right financial instruments to be directed in the financing of skills and upskilling and re-skilling".  In his conclusion, Commissioner Schmit described the scale of the challenge very powerfully: "half of our workforce in Europe has to be re-trained within the next five years, so more than a hundred million people to be re-trained in five years".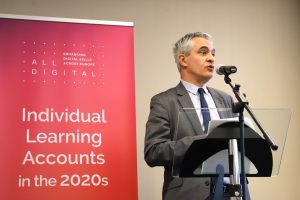 Stefano Scarpetta, Director for Employment, Labour and Social Affairs of the OECD, gave a presentation on the OECD report entitled "ILAs: Panacea or Pandora's box", which has comparisons of ILA models from around the world, the most promising model being Compte Personnel de Formation from France.
Mr Scarpetta provided first a number of key factors and issues, going into fine detail on the impact of the digital sector on the employment market, that of age demographics, and the significant impact of robotics, automation and non-standard forms of employment such as the "platform market".
One of the key issues that he highlighted was "those who potentially need (training) the most – the low-skilled. These are the jobs more at risk of being automated: the low-skilled jobs, self-employed, those on temporary contracts, and the part-timers. All of them receive much less training than those who are high-skilled, on full-time permanent contracts and so on."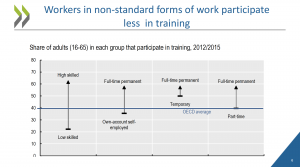 He continued, "our training systems tend to devote more resources de facto to those who already have fairly high skills, work in large companies, and those who can navigate perhaps better these transformations into the labour market".
Mr Scarpetta then gave a number of lessons for the implementation of ILAs for EC member states, including suggestions on targeting, financial resources, governance, certification and engaging with employers before both Commissioner Schmit and Stefano Scarpetta answered a range of questions from the audience.
---
The event was in two parts with a panel discussion that followed the keynotes and questions from the audience. Hanka Boldemann, Vice-President, Global Philanthropy for J.P. Morgan introduced panellists and talked about the current progress with the Digital SkillShift project funded by J.P. Morgan, which aims to up- and re-skill citizens with digital working skills. Its evaluation will compare training model in two countries, two without ILA schemes and one with an ILA scheme. Training is commencing now, and results will be available later in the year.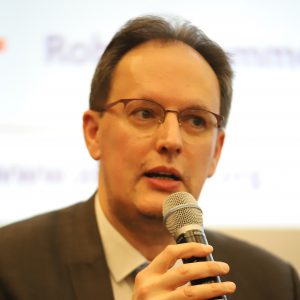 Antoine Saint-Denis, Director Europe and International, DG Jobs and Vocational training, Ministry for Labour in France, first talked about the recently launched App for Compte Personnel de Formation in France. Short videos were played showing the promotion of the App. Antoine described the functions of the App, in which they can check their rights and choose and book training. In just three months the App has already been download 1m times. Currently lower qualified citizens are eligible for up to €800 per year up to a maximum of €8000, and citizens and employers can top up their account. 75% of the population of France are aware of the App and service and marketing campaign has helped lower-skilled users become aware of the service, and there is a professional advisor service for lower-skilled users.
Brikena Xhomaqi, Director of the Lifelong Learning Platform, talked about how ILAs could change the education and training sectors and the roles that social partners, education providers, and civil society could play. Brikena welcomed the concept of ILAs and described it "as an extension of a fundamental right for education and training". Brikena added that it is important for non-formal education providers to position themselves for ILA type offers as many citizens are not attracted to return to formal education. It is seen as important to create flexible learning pathways with multiple entry points and civil society education providers are well placed to do this. Brikena added that there are issues around motivating adults who have left education, and education systems need to focus more attention on encouraging life-long learning as a concept in young people as early as possible.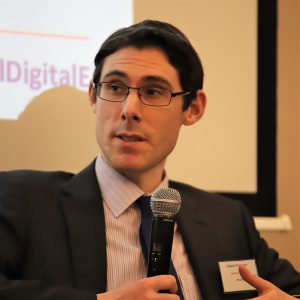 Robert Plummer, Senior Advisor at Business Europe, described the Mission letter to Commissioner Schmit as an opportunity for "a moment of reflection and exploration" on the topic. Robert described that around two thirds of companies already invest in training for their workforce, but there are different rules in different countries, and so flexibility is needed. There are also issues around skills mismatches leading to labour market shortages.  Robert talked about how ILAs are one means of supporting the training needed by citizens, but there is a concern that they do not necessarily target those most in need, the low skilled, and so guidance and support is vital. A final point was that the investment could be collaborative between government, the employer, and employee, but should also be focused on business needs.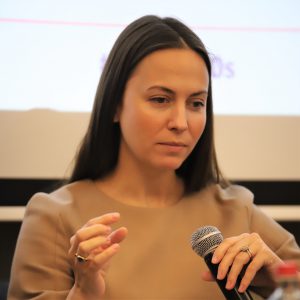 Finally, Eva Maydell, MEP, EPP, Member of Committee on Industry, Research and Energy,  talked passionately about how it could support digital transformation and help Europe be fit for the digital age. Eva described that ILAs as a concept will need political support, and the human potential and the human factor is important to remember in this respect. For the first time, skilling and re-skilling are being discussed in the Industrial committee of the European Parliament, as well as in papers on AI and Data. Eva described that skilling and re-skilling "is the most crucial thing that could lead us to transformation in the years to come. It would require leadership and concrete actions, and these concrete actions could be focused on individual learning accounts." There is also a significant issue with literacy, motivation, and a significant proportion of employers and citizens who may be resistant to change. Europe therefore needs positive voices, narratives, and case studies "to touch the brains but also the hearts of society, where there is a silent majority who does believe (in positive transformation) but is not too vocal".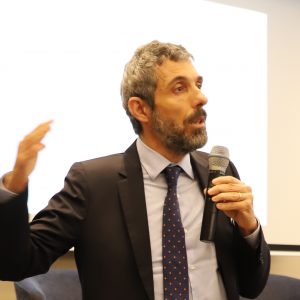 Summing up the event, Professor Achilles Kameas, Chair of ALL DIGITAL Board, thanked all speakers and panelists. Professor Kameas talked of the need to "change the mindset of individuals so that they can exploit the ILAs. And in order to get the best out of it, we need to reach to the individual citizen, and organisations like ALL DIGITAL can help play an important role in this transformation."
REFERENCES: