14 Aug

ALL DIGITAL Awards 2023 – Candidates Announced!

14 Aug, 2023

What we celebrate
Thousands of individuals and hundreds of organisations around Europe work daily with communities to empower citizens through technology and the Internet: from teaching digital and media literacy and online safety to helping people carry out government, financial or commercial transactions and to training in coding, robotics and cybersecurity.
These individuals and organisations often support entrepreneurship and employability in an ever-changing digital environment and labour market and unite different stakeholders in campaigns and projects that aim to ensure digital inclusion and enable digital social innovation.
ALL DIGITAL has established the Awards to recognise and celebrate their innovation, dedication and the inspiring role they play to many people.
Candidates Announced for the ALL DIGITAL Awards 2023: Celebrating Digital Empowerment Across Europe
Anticipation surges as the finalists are disclosed for the ALL DIGITAL Awards 2023, spotlighting innovation and impact across three key categories: Best Digital Educator, Best Digital Changemaker, and Best Digital Resource. These exceptional individuals and organizations stand as beacons of digital empowerment, advancing education, driving change, and providing invaluable resources. Stay tuned to discover the winners and celebrate their remarkable contributions to a digitally inclusive future.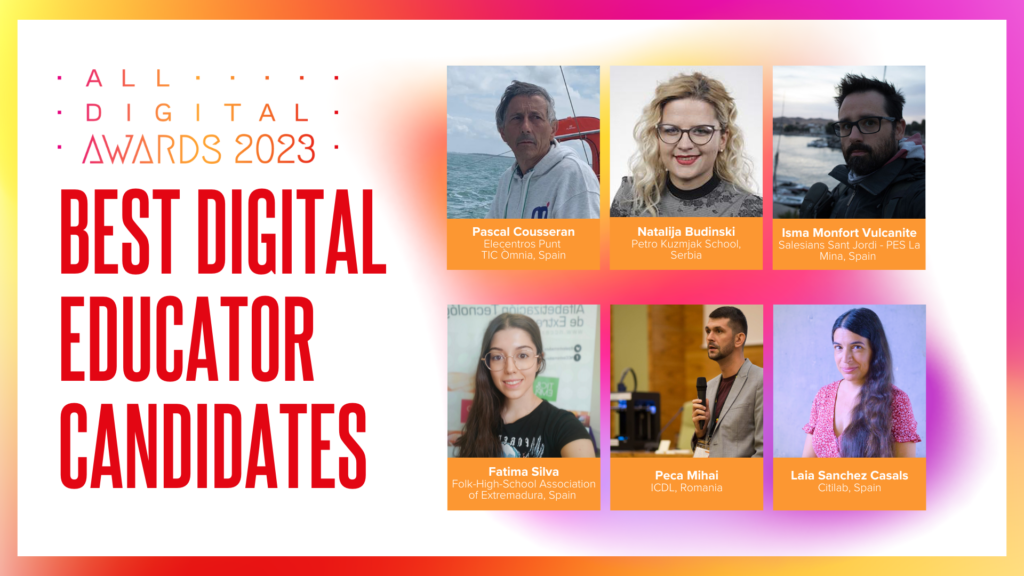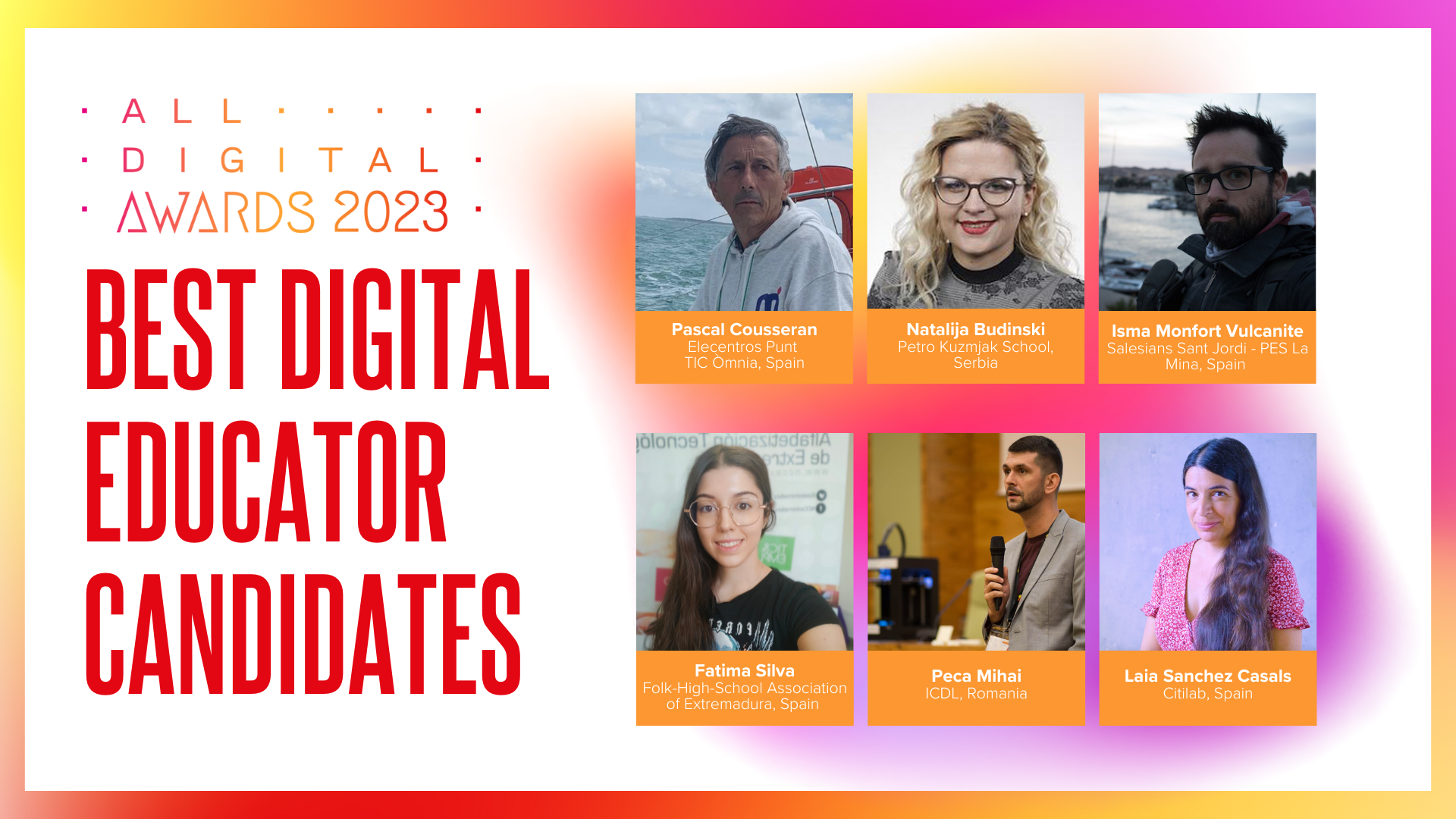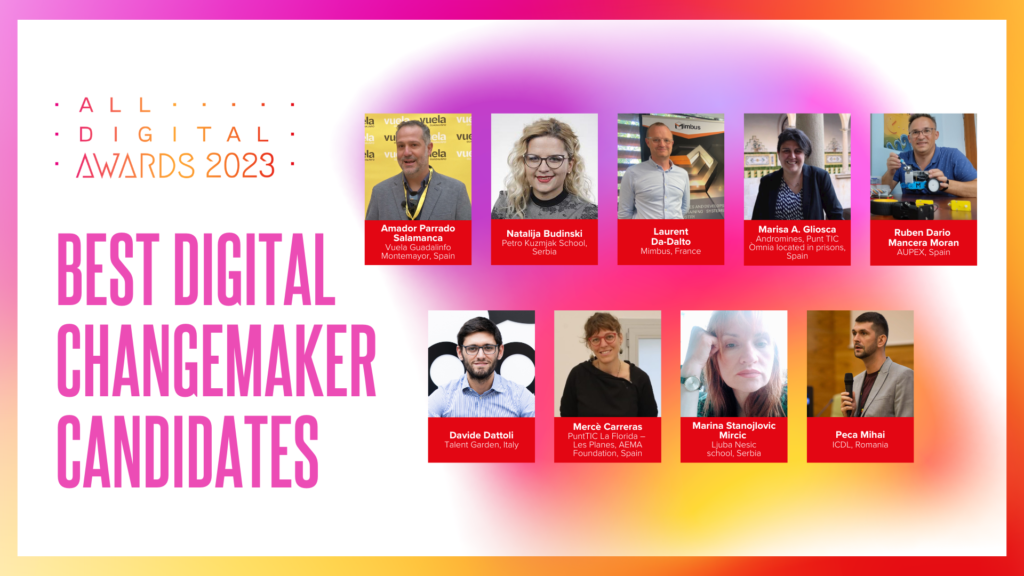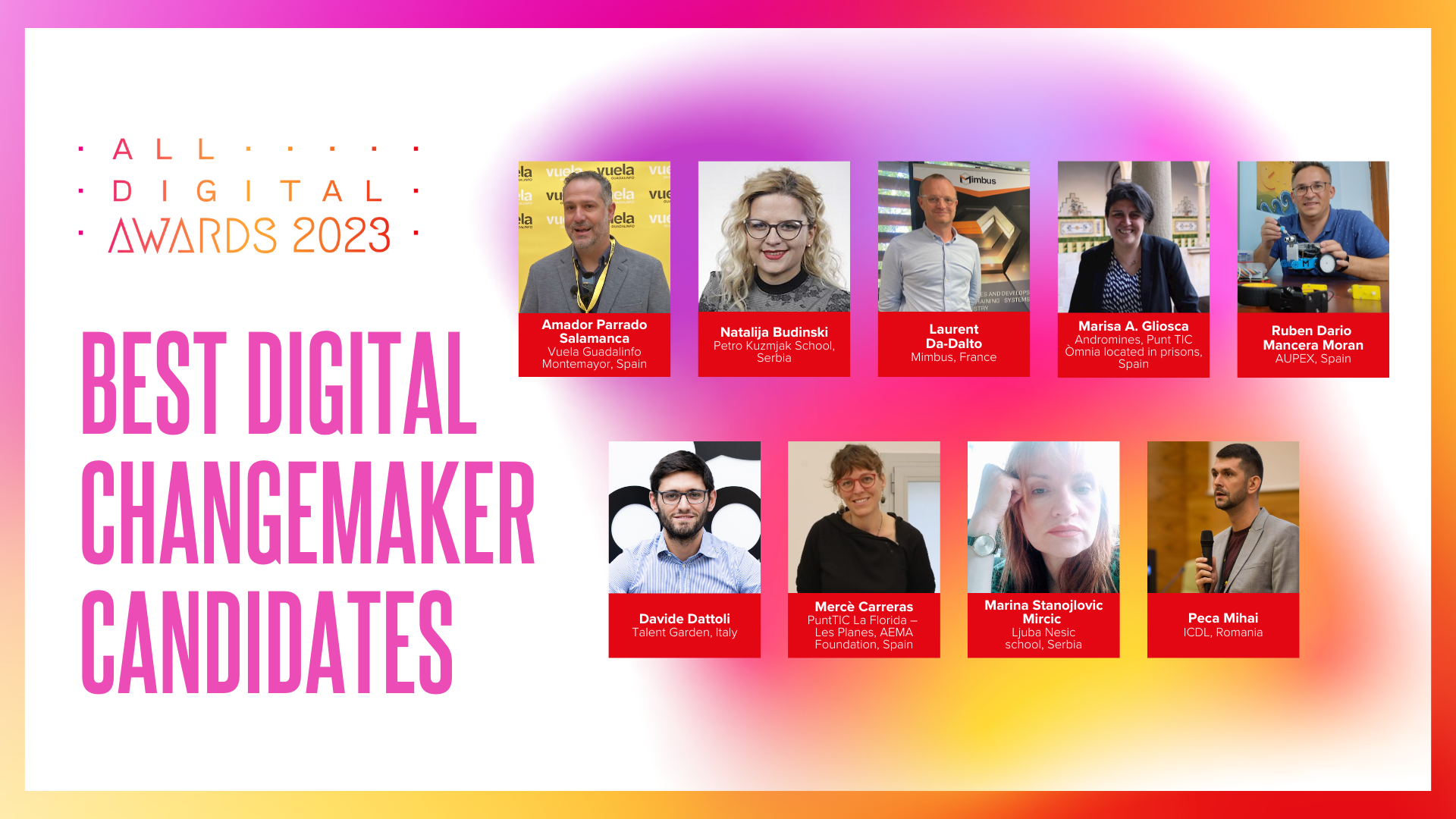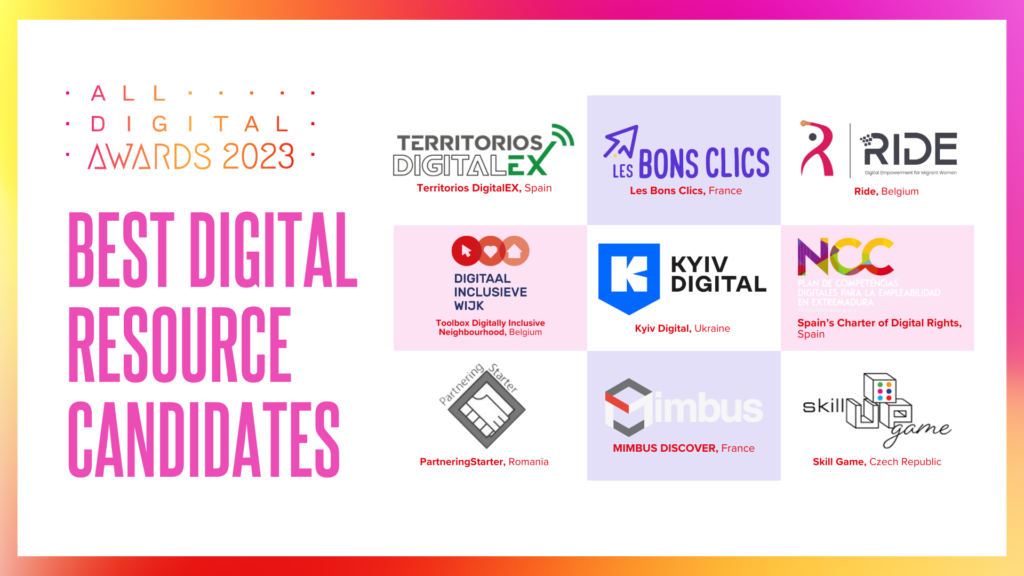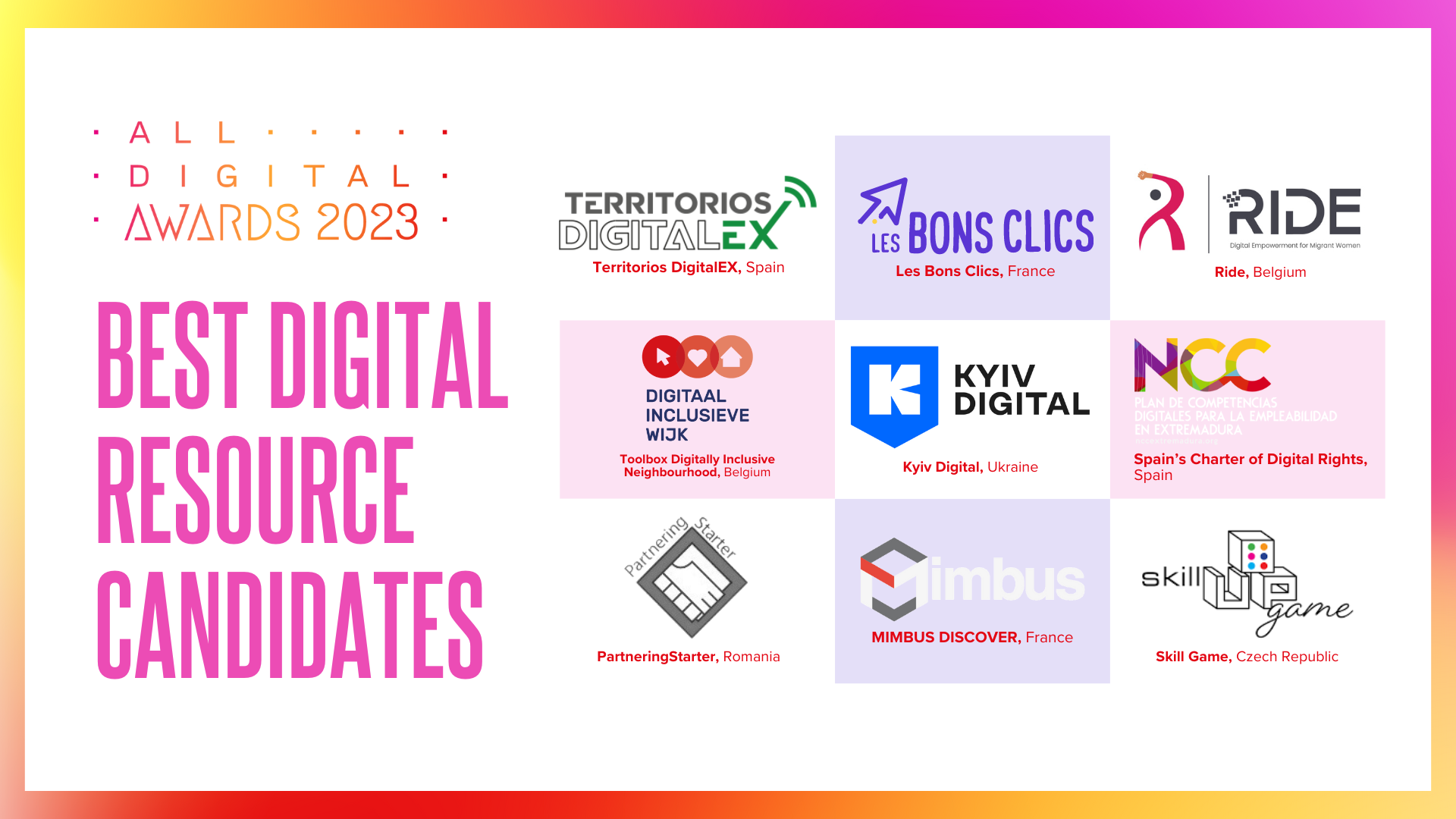 See the full description and assessment criteria by clicking each link.
2023 Awards Ceremony
The Awards ceremony were celebrated in Zagreb on 26 September 2023. The winners received the trophies and have the opportunity to present their initiatives to an audience of more than 150 participants.
After an exhaustive selection process by our esteemed jury, carefully deliberating among the exceptional candidates met before, we were thrilled to unveil the winners of the ALL DIGITAL Awards 2023!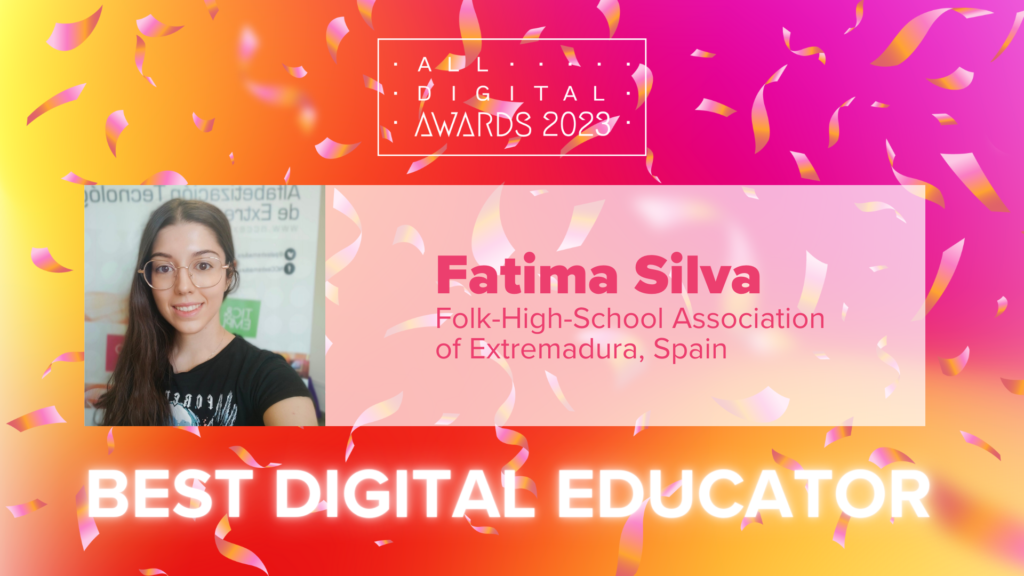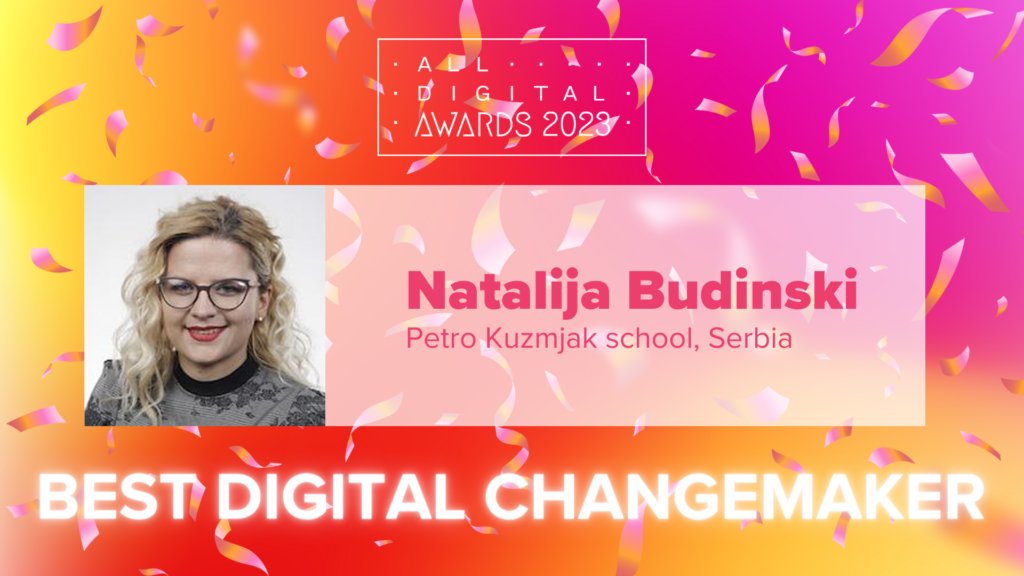 Congratulations to the winners, whose outstanding achievement stood out among a field of remarkable candidates. We look forward to receiving your nominations for next year's ALL DIGITAL Awards!
ALL DIGITAL Awards 2023_Application guidelines
Social media:
#AllDigitalEU
#DigitalSkills
#AllDigitalAwards
ALL DIGITAL Awards 2023 Ceremony @Zagreb
The ALL DIGITAL Awards celebrate the individuals and organisations across Europe that enable citizens to transform and enrich their lives through the benefits and opportunities created by digital technologies.












Background
Previously also known as Telecentre-Europe Awards and Digital Inclusion Awards, they were given to organisations and individuals working in the field of digital inclusion to acknowledge their work. Good practices and nominations used to be presented on the Unite-IT e-inclusion network portal, which was the focal point of information, news, resources, database of practices and policies in Europe with specific focus on ICT for inclusion and social cohesion.
See the finalists and winners of previous awards