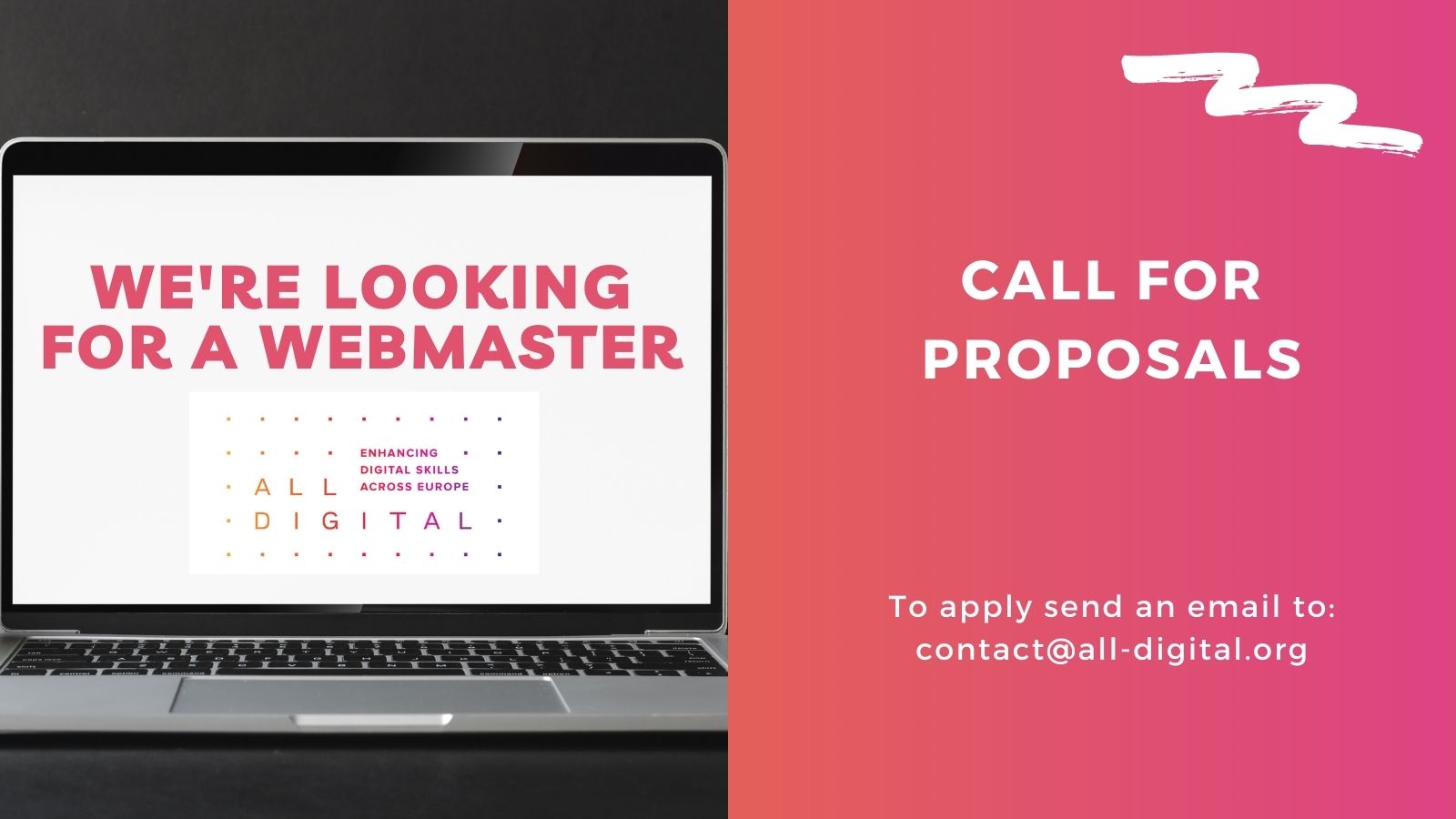 07 Dec

Will you be our new webmaster? Apply now!

07 Dec, 2021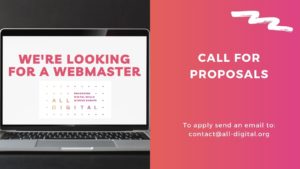 ALL DIGITAL is looking for a new provider to support us in the maintenance and development of our website(s).
We would like to invite you to apply, if interested in performing this activity; to share the call for proposals among your network; or to forward it to any provider you believe would be able to support us.
For further information regarding all the technical specifications and the mains needs (included in
Annex I
) to maintain, develop and update the ALL DIGITAL general website, the ALL DIGITAL Summit website and the ALL DIGITAL Weeks website, please contact our Communications Officer Andrea Bedorin 
contact@all-digital.org
The application deadline to submit your application is scheduled for the 15 December 2021.