27 Jan

Telecentre.org Foundation becomes a member of ITU

27 Jan, 2012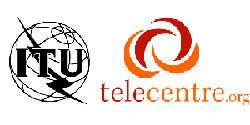 Telecentre.org Foundation gained another distinction this year when it received membership status to the International Telecommunication Union's Telecommunication Development Sector (ITU-D).
As a member of the ITU, TCF joins a prestigious network of more than 700 ICT regulators, policy-makers, and industry and academic experts across the globe. Among the benefits TCF will receive as part of this membership are access to the latest trends and information through the Telecommunication Information Exchange Service and eligibility to participate in all activities of the ITU Development Sector.