15 Sep

Telecentre-Europe Awards 2011

15 Sep, 2011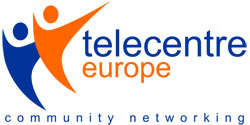 This year and for the first time, Telecentre-Europe and its partner Microsoft are launching the Telecentre-Europe Awards 2011, an ideal opportunity to recognize European telecentre people behind the scenes and to celebrate outstanding digital inclusion efforts and achievements of our telecentre community during our Telecentre-Europe Summit (27-28 October).
The Telecentre-Europe awards contain four categories, each of one can win European recognition for their work, an opportunity to attend the Telecentre-Europe Summit, visibility through our communication channels and the prize of an Xbox 360/Kinect Bundle donated by Microsoft: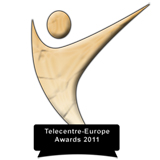 The awards are open only to Telecentre-Europe's formal members and the award ceremony will take place on October 27th, 2011 during our summit in Brussels. If your telecentre or telecentre network is not yet an official Telecentre-Europe member, this is the ideal moment to formalize your membership!
» Read the complete guidelines of the competition
» Read this also on our community site