23 Aug

Spanish "Innovation Live" project models a transfer of European telecentres to Social Innovation projects

23 Aug, 2012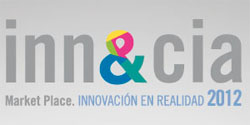 With SOCAP12 upcoming at San Francisco, we want to highlight the Innycia or Innovation Live project of the Andalusian @RedGuadalinfo telecentre network.
Just like Social Capital Markets (SOCAP) – a world-renowned conference series dedicated to increasing the flow of capital towards social good the project marks – a similar set of face-to-face conferences are happening in the south of Spain, where local Social Innovation project leaders are meeting with experts in project funding, communication, social media, creativity, technology and project consultancy.
During the Digital Agenda Assembly 2012, the Innovation Live project has been presented as a model for transferring European telecentres into Social Innovation projects.
» Read more at our community site
» Watch the video of the Spanish Innovation Live conferences