21 Jul

ALL DIGITAL Newsletter June 2021

21 Jul, 2021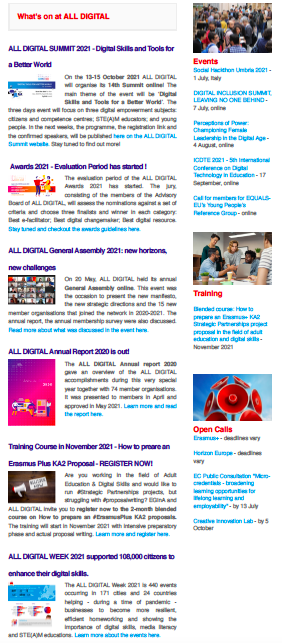 Dear Reader,
Our newsletter is getting longer and longer with so many activities and events within the ALL DIGITAL network, our communities of practice, policy work (check the 'Policy' section!), launch of the new MyDigiSkills tool, ALL DIGITAL Awards, and our numerous projects.
We are trying to keep abreast of everything and hope that our newsletter helps you stay updated, too!
In this issue:
What's on at ALL DIGITAL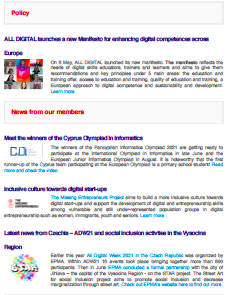 Policy
News from our members


Projects to look at
>>If you wish to receive our newsletter, please sign up by filling in our online subscription form