21 Sep

Microsoft unveils #YouthSpark, an initiative targeting 300 million youth globally

21 Sep, 2012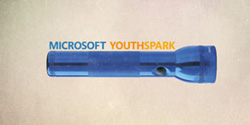 Building on its long history of philanthropic programs that provide support to nonprofits around the world, Microsoft Corporate Citizenship recently unveiled its latest initiative called Youthspark, a company-wide effort designed to create opportunities for 300 million youth around the world over the next 3 years. The announcement was made on September 20 by its CEO, Steve Ballmer.

Through partnerships with governments, nonprofits and businesses, Microsoft aims to empower youth to imagine & realize their full potential by connecting them with greater education, employment, and entrepreneurship opportunities. In short, it seeks to empower youth to change their world.