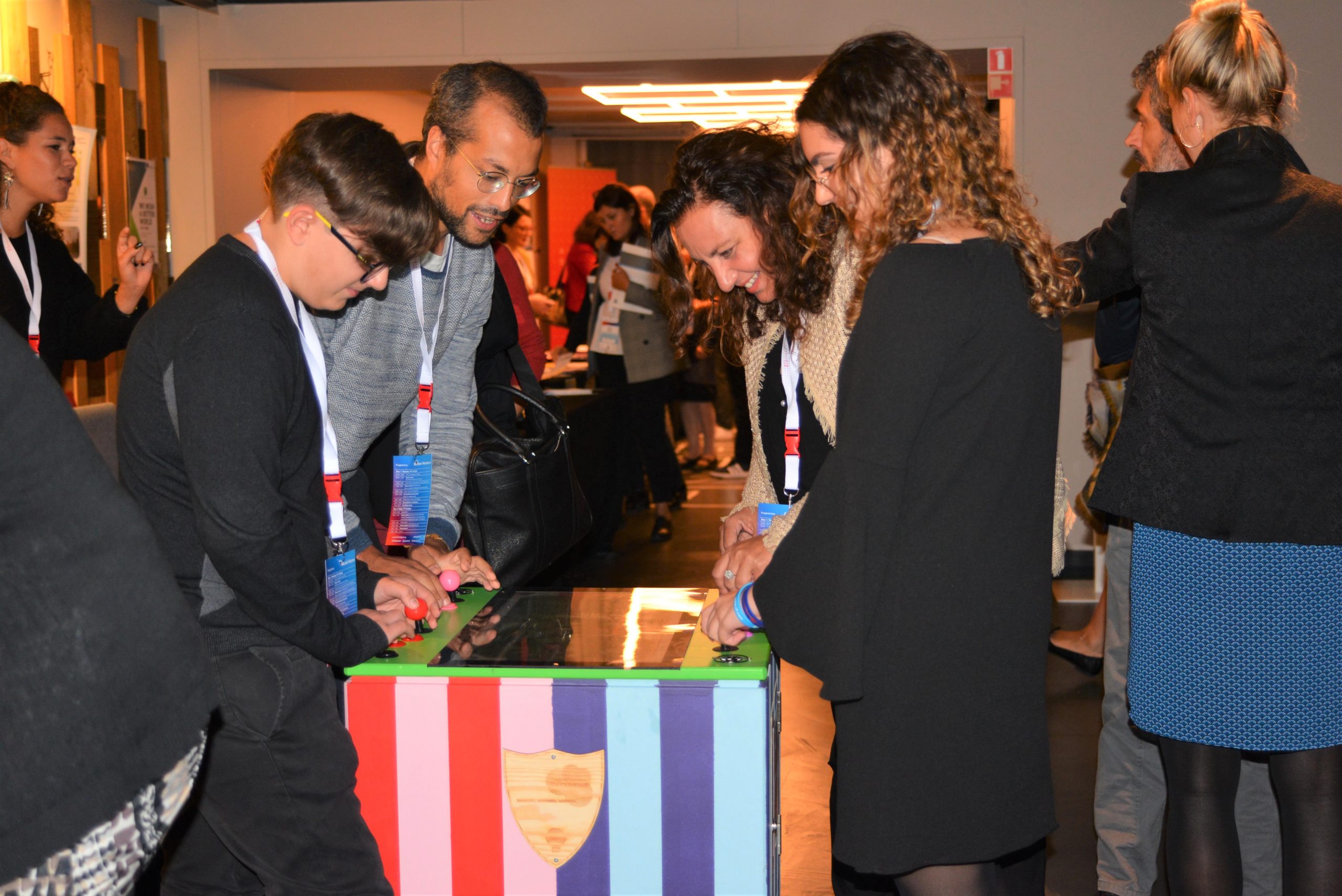 15 Jun

Marketplace @ ALL DIGITAL Summit 2023

15 Jun, 2023

Would you like to present your project or initiative but you don't have a speaker role at the Summit? Then our Marketplace is for you!
If you plan to participate in the ALL DIGITAL Summit, take a chance to get a spot at our Marketplace in the Algebra College in Zagreb to showcase your organisation, your initiatives or your projects.

The marketplace will be set up on Monday 25 September and will be there for the whole days of 26 and 27 September. The 'activities' will take place during the breaks. 
Like in any marketplace, you can showcase a whole range of your products:
• Do you have brochures/leaflets but prefer to walk around yourself? You can leave them on the desk and maybe add a note who the people need to find, if they have questions.
• Do you have a roll-up? There is plenty of space for roll-ups. You can either leave it alone or you can be there and talk to people.
• You can get the whole 'stall' for yourself – the desk with access to the socket. We will provide the desk, and you can use your computer to show presentations, websites, digital resources, etc. You can organise your desk as you wish, also with leaflets and promo materials.
Like in any marketplace, you will be responsible for the setup of your stall. We would ask you to arrive on Monday afternoon or on Tuesday before 09:00 to have time to install all you need, so we can start at 9:00.
Fill our Marketplace with your initiatives and projects! Let us know if you'd like to participate in the registration form.
Do not hesitate to contact us for any further information at summit(at)all-digital.org