05 Nov

HURISTO: Human Rights Storytelling

05 Nov, 2017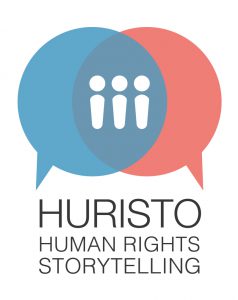 Funded by: Erasmus +
Duration: 14 months
Start date: 01/10/2017
End date: 30/11/2018
Website: www.huristo.eu

#huristo
HURISTO is a project with the main aim to deliver a methodology concerning European human rights charter and educational skill improvement for the less educated.
The purpose of the year-long project is to develop a methodology for awareness raising and advocacy about the European human rights charter as a part of global citizenship education with low skilled adult learners (refugees and migrants living in the city and natives living in rural places). This methodology will be based on digital storytelling; project partners will work on personal narratives illustrating different topics of the charter.
The main expected results for the adult learners are increased digital skills, reading and writing skills, awareness raising about the European Human Rights Charter and European citizenship. The work on the charter and the personal narratives will also improve participants' analytic media literacy, interpersonal and intercultural skills, but also core skills for employability like teamwork, problem solving, learning to learn and communication. Additionally, the adult trainers will increase their teaching capacities using digital media and the methodology of digital storytelling in particular. Project partners will train 10 trainers to guide the participants and will engage 80 participants for the first workshops who will disseminate the method through a peer-to-peer event.
ALL DIGITAL's role will be to disseminate the project results to key stakeholders in order to raise awareness about the need of inclusive social, cultural and educational activities for third country nationals. Moreover, the quality assurance and evaluation will be conducted by ALL DIGITAL that will act as an internal evaluator of the project activities, not being directly involved with the implementation of the training. The evaluation will include qualitative and quantitative assessment of the outputs based on criteria well defined and performed by the different partners.
Project partners: