15 Jan

How to disseminate the MIREIA survey? Best practices from Spain!

15 Jan, 2013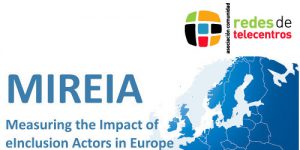 For the MIREIA survey, launched on January 2nd, Spain has reached in no time about 50% of the their target, as more then 100 Spanish eInclusion actors have already filled the survey. Their secret? A good organizational network structure of local & regional telecentres and an intensive use of social media.
TE's member organization Community Association of Telecentre Networks (CATN)  acts as the national MIREIA branch in Spain. It is a network of regional telecentre networks and groups of around 8.000 national telecentres. With this organizational structure already in place, Spain was able to use a two layer structure to disseminate the MIREIA survey: at first, the message was broadcasted by the Technical Secretariat of CATN and after, regional partners conducted their own outreach campaign among their network of contacts.

They also made an intensive use of social media, especially of Twitter, sending out 2 or 3 tweets a day about MIREIA, all with a different text or message.