23 Nov

YeP4Europe project receives Lifelong Learning Award 2017

23 Nov, 2017

On 21 November 2017, the Lifelong Learning Awards (LLLAwards) were given to the most outstanding educational practices under the theme of "Education in the Digital World". The prize in the Education and Democracy Category was awarded to the Youth e-Perspectives on Migration project.

The LLLAwards celebrate educational practices from all over Europe that can demonstrate the use of creative and inclusive learning methods with outstanding results and the potential to be replicated and/or of inspiring others. The focus of the 2017 LLLAwards edition was education in the digital era tackling different aspects on how this technological development is affecting and transforming educational practices in three categories: Education and Democracy, Education and Social Inclusion, and Education in Innovative Pedagogy.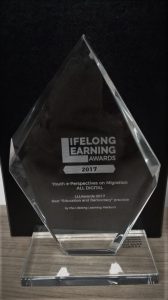 The Award in the Education and Democracy category was to reward initiatives that enhance critical thinking using digital tools, that raises awareness of civic rights within the internet, and promote active participation in democracy in the digital era. And we are proud to say it went to the Youth e-Perspectives on Migration (#yep4europe) project implemented by ALL DIGITAL and three network members: Colectic (formerly El Teb) from Spain, Maks vzw from Belgium, and Telecentar from Croatia.
The methodology of the project in its essence is about media literacy; how to use digital technology with young people to address current societal issues. Young people are using digital media everyday, but do they use it to look for objective information, to be active, to feel part of society? We weren't so sure.

Our approach has proven to be very successful and to have long-lasting effects – we do not only teach how to "consume" digital media critically. We put the learner in the role of creator of digital media, and this makes all the difference. They see the process behind creating digital content. They learn that there are many ways to interpret images and to use them to convey their message. They learn that an image can have a strong emotional impact depending on the way and context it is used. They learn how to express themselves.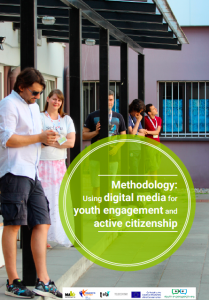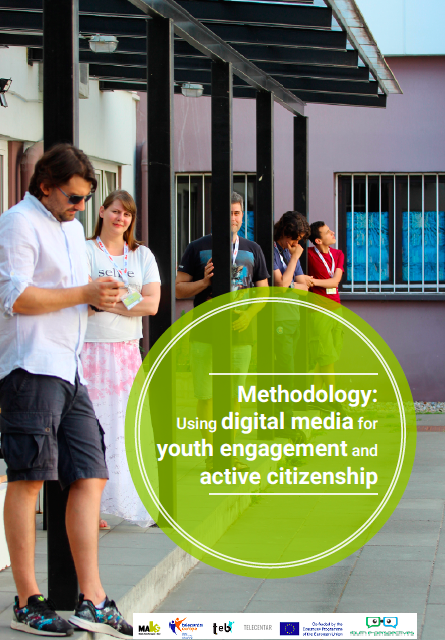 We are very happy and thankful that this methodology gets such recognition, because it is made for everyone who works with young people and we want as many youth organisations as possible to learn about it. It is not only for digital competence centres; any youth worker, teacher, or trainer can use it.
If you want to organise cool, creative and educative digital workshops with young people, this methodology is for you! It is written by youth workers for youth workers, there aren't any long theoretical explanations. It it honest, based on our experience of many years of practical work, and includes very practical tips on what can go wrong and how to make it work. We invite all of you to have a look and try it!
See the project outputs here – http://www.yep4europe.eu/outputs/