12 Dec

Upcoming: Telecentre-Europe at the Digital Champions Meeting

12 Dec, 2012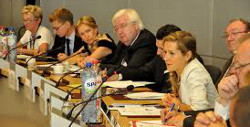 On December 18th, the European Digital Champions will gather in Brussels for their third high level meeting. Telecentre-Europe, together with Startup Weekend Europe and Digitalmuse.org, is invited as a stakeholder to give a "Speed Dating Presentation".
On February 14th, EC president José Manuel Barroso asked the EU Member States to appoint their national "Digital Champion": a high-profile, dynamic and energetic individual to promote the Digital Agenda for Europe in their country.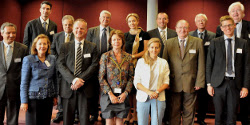 So far, 20 member states have appointed their Digital Champion. They first met in Brussels on June 25th and again in Sofia on September 19th. The meeting next week will be used to build the national and pan-european network of the Digital Champions.