03 Nov

TEAC14 Conference Report

03 Nov, 2014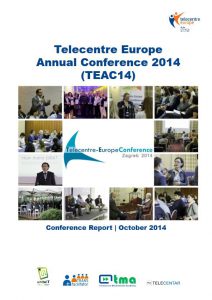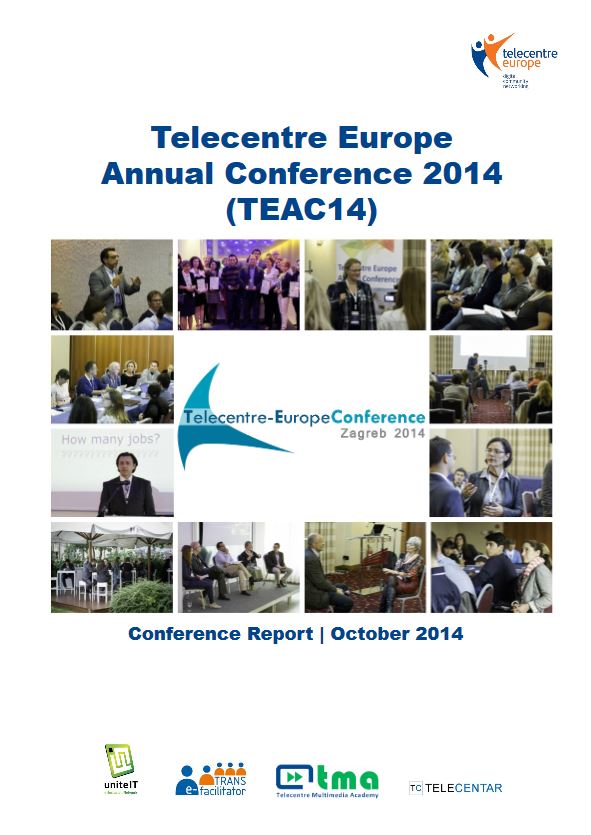 Author: Telecentre-Europe
Year: 2014
Type: Report
A report on the annual event held by Telecentre Europe presents the highlights of all three days of the conference which took place in Zagreb on 24-26th September 2014.
The report focuses on the discussions and outcomes of four working groups in connection with one major ongoing TE project called Unite-IT as well as the first e-Inclusion Award ceremony and its winners. It also highlights discussions among business, academia, European associations and the European Commission representatives that took place on the second day. Finally, the report wraps up day 3 on media and information literacy with Croatian and invited speakers.
The event gathered a number of stakeholders, the majority being members of TE and non-governmental organisations active in the field of digital inclusion and empowerment. Altogether there were 110 participants from 28 countries including also representatives from the European Commission, the private sector, public and private universities and ministries.