12 Dec

One hundred use the Skillage tool at Online Educa in Berlin

12 Dec, 2013

December 4 to 6th, 2013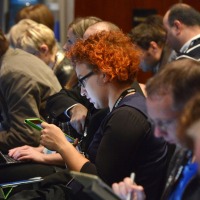 Telecentre-Europe was present earlier this month at Online Educa in Berlin – the largest global conference on technology supported learning and training. The participation of Telecentre-Europe was twofold: to present Skillage, its online tool that helps users quickly assess their digital skills, and to disseminate its current Life-Long Learning project titled M4ALL, dealing with game-based learning in special education.
In its 19th year, Online Educa gathered more than 2000 delegates from 90 countries, making it a significant learning experience in itself for the delegates that saw a wide range of international practices, research, projects and platforms. The conference  featured six main themes, with the Skillage presentation within  the Combining Creativity, Innovation and Skills to Increase Inclusion and Employability theme and led by Telecentre-Europe's Operations and Campaigns Manager Laurentiu Bunescu.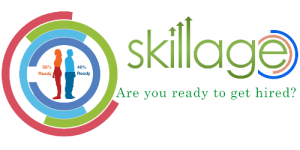 Throughout the event around one hundred participants took the Skillage assessment test. In fact, Skillage is much more than an assessment of the person's digital skills: it teaches young Europeans- who are its main target audience- which digital skills are important to have in most work environments today. The tool is therefore very timely: with recent youth unemployment and the rising need of digital skills, it seems that it the next 5 years 90% of new jobs will require digital skills.
Today Skillage is aligned to the DIGCOMP – A Framework for Developing and Understanding Digital Competence in Europe, and it can be used for multiple purposes, some being listed below:
High-school students preparing for informal ICT training
University students preparing for jobs
Young people wishing to test their skills before ICT training
First level assessment for young people with basic digital skills aspiring for ICT careers