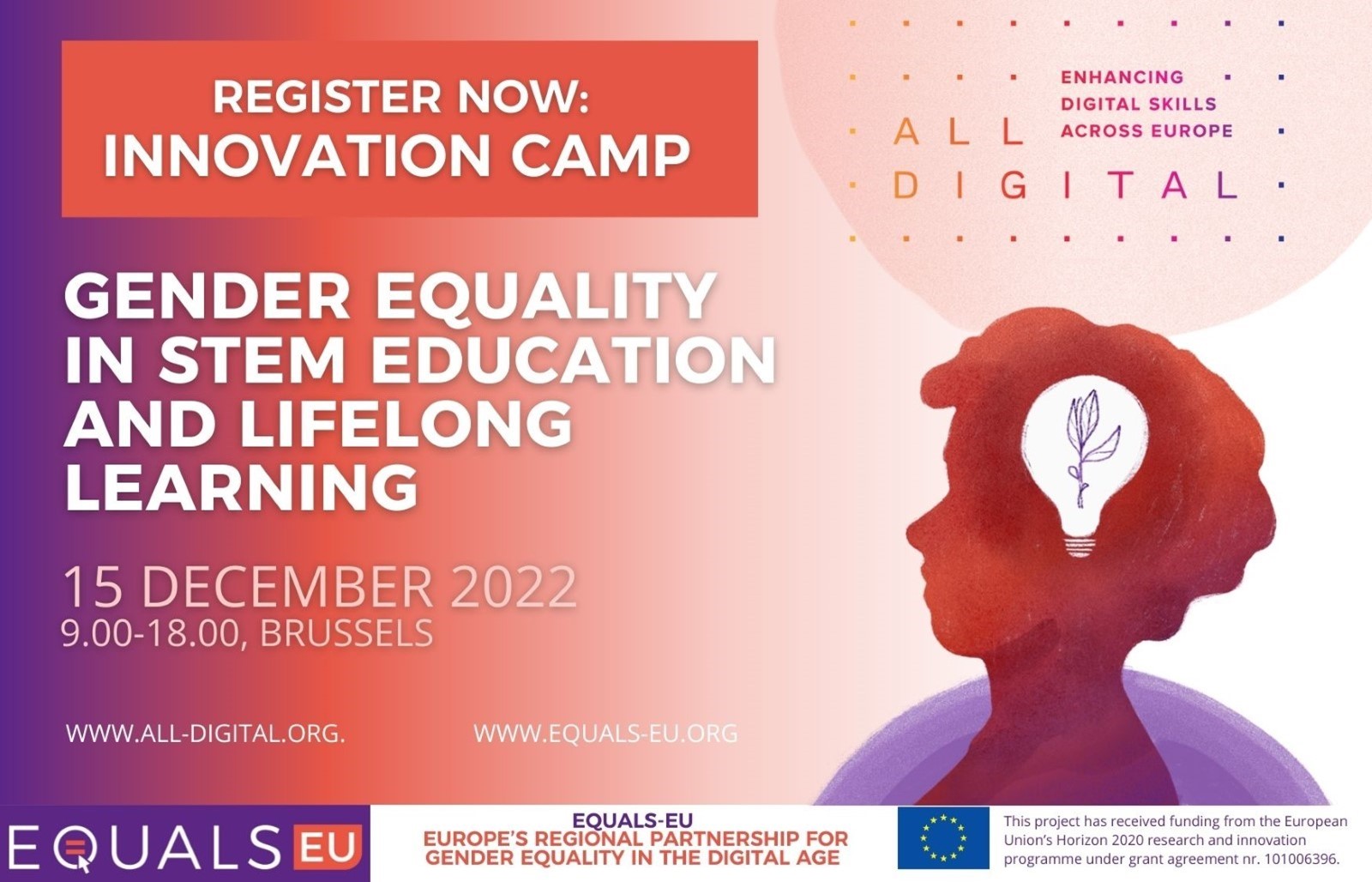 18 Nov
Innovation Camp: Gender Equality in STEM Education and Lifelong Learning
18 Nov, 2022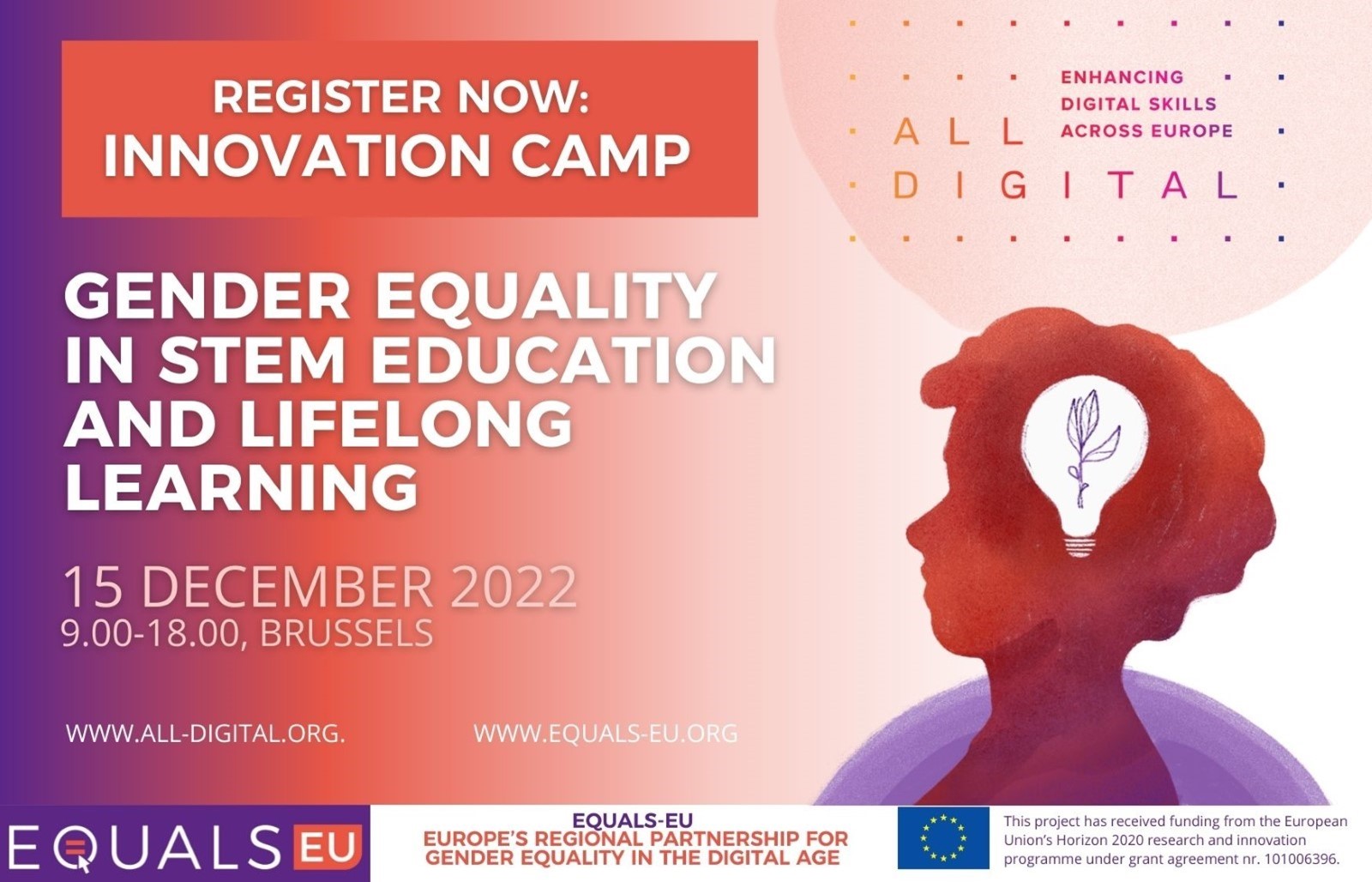 Would you be interested in an informal conversation with others to co-create innovative ideas to foster diversity and inclusion in tech?  
Are you looking for an opportunity to understand and learn new technical, entrepreneurial and social skills, enhance your awareness about gender inequalities?  
Would you enjoy spending a day meeting new people and having fun?  
And what would you say if we tell you that you can get a chance to benefit from mentoring opportunities to turn your innovative ideas about gender equality in STEM education and careers into a start-up?  
If that's a big yes from your side, then we invite you to join the Innovation Camp dedicated to Gender Equality in STEM education and lifelong learning in Brussels, Belgium on Thursday 15 December. The event is organised by ALL DIGITAL as part of the H2020 project EQUALS-EU: Europe's Regional Partnership for Gender Equality in the Digital Age. 
In this event, you will learn about the EQUALS-EU's current efforts for the gender equality in digital age, work in teams to brainstorm about challenges and opportunities for gender equality in STEM education and careers, work on developing one solution per team and pitch your proposal to a jury of experts. 
This innovation camp is for everyone – no matter their gender, age, profession, educational level, race or ability. Come and join us with your ideas! 
What's in for you? 
You will work for a great cause by contributing to the creation of a roadmap for promoting gender-inclusion innovation in the EU. 
For your participation and time, all participants will receive a voucher that can be used for books and electronic products.  
Refreshments and lunch is offered to participants during this full-day event. 
The winning team will receive the opportunity to further develop their proposal into a start-up through mentoring and training in 2023.  
Registration 
The registration is now closed.
About organisers 
ALL DIGITAL is a leading pan-European association based in Brussels, representing learning centres across Europe focused in providing training activities on digital competences. Our mission is to facilitate the access of Europeans to education for exploiting the benefits and opportunities created by digital transformation. 
EQUALS-EU is a project funded by the EU Horizon 2020 Framework Programme. This initiative aims to promote gender equity in social innovation through capacity building and creating smart, sustainable and inclusive social innovation ecosystems in local communities and cities in Europe and the Global North and South. 
Stay connected with us on social media! 
#EqualsEU #EqualsEuHackathons