03 Nov

Featured Member Contest at TE's Community Site: results for October 2012

03 Nov, 2012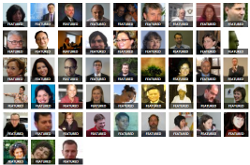 In October, 48 members  participated at the monthly Featured Community Contest at Telecentre-Europe's community site and blogged, published, shared, commented & flagged content. Also: 9 new persons joined the community site!

More then 120 actions were performed during the month and 3 Top Members were awarded with a Gold, Silver and Bronze medal as  WINNERS of October's Featured Members Contest:
Gold Medal: Karolina Jasvinaite (Vilnius, Lithuania), who published the blogposts New website to encourage more e-services users in Lithuania and "IT for Your Tomorrow": Let's motivate young people!
Silver Medal: Ivan Stojilovic (Belgrade, Serbia), who published the blogposts Silver surfers conquer new spaces and ICT in a prison
Bronze Medal: Juan Francisco Delgado (Granada, Spain), who published the blogposts Workshop on Digital Skills Certifications in Spain Telecentres #CCD12 and The #MarketPlace model in social innovation Telecentres
The Featured Member Contest is becoming more popular every month: in September 30 Members became Featured,  in August 26, in July 21 and in June 14.
» November's Featured Member Contest is running: Contribute And You Will Be Featured!
» The Rules of the Game