20 Feb

Convergence Economy: Rethinking International Development in a Converging World

20 Feb, 2012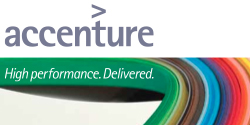 Accenture is a supporter of Get Online Week 2012 and is organizing an interactive panel discussion that will take place at FEB/VBO in Brussels on 1 March 2012.
Accenture describes 'cross-sector convergence' as the creation of totally new business, financing and delivery models resulting from the emergence of growing multi-stakeholder alliances between for-profit companies, NGOs, social enterprises, foundations, public donors and governments.
The boundaries between the public, private and non-profit sectors are not just blurring, but being fundamentally redefined when it comes to tackling the many challenges of international development, with commercial businesses having a growing role in solving global development challenges.
In an interactive panel discussion led by Jon Sopel, BBC news presenter,  involving leading experts from the Belgian International Development Cooperation, the FEB/VBO, GAIN (Global Alliance for Improved Nutrition), Plan Belgium, Unilever and Accenture will discuss the following topics:
What are the opportunities for driving cross-sector convergence in Belgium?
Is what is good for NGOs also good for business and vice versa?
What do we mean by the convergence of issues, interests and solutions?
Ian Clifford, Deputy Chair of Telecentre-Europe AISBL's managing board will attend the event.