26 Jun

Call for piloting media literacy programme for adult learners

26 Jun, 2014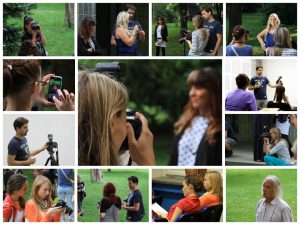 The TMA Consortium, coordinated by Telecentre-Europe, consisting of eight European partners is inviting organisations outside the Consortium and potentially from other countries to join an Open Pilot experience. It is an open and free possibility for adult education providers or other organisations dealing with media literacy programmes to take part in a pilot exercise.
The TMA Consortium is implementing the project entitled "Telecentre Media Academy" with the support of the European Commission's Lifelong Learning Programme. The TMA project is aimed at providing a learning pathway on media literacy specifically tailored for adult learners. The programme will equip learners with skills related to understanding, use and production of media based on ICTs, including audio-visual and photography.
Organisations joining the pilot will receive full access to the key outputs of the project including the learning resources. Before piloting, for all teachers/trainers from piloting organisations a workshop will be organised to introduce them with the learning pathway. Pilot organisations will also receive methodological support from the Consortium and will be invited to present their pilot experience at the TMA final conference (Media Literacy for All) taking place in September 2014 in Croatia.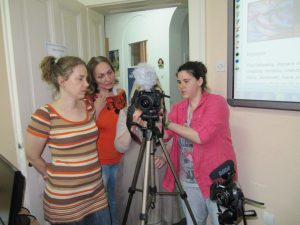 A Handbook of Piloting Procedures is available to provide practical guidance to the piloting exercise that can be used by staff and organisations involved in the open pilot and their local partners. The Handbook introduces the pilot in the context of the project and includes documents for informed consent, recruiting process, evaluation tools.
If your organisation is interested in joining the Open Pilot experience, please contact Ivan Stojilovic (istojilovic@ian.org.rs) project officer at IAN or Peter Pavlolgyi (peter.palvolgyi@telecentre-europe.org) responsible for exploitation activities at Telecentre-Europe. For more information about the TMA project, the implementing partners please visit our website (http://tma.telecentre-europe.org).