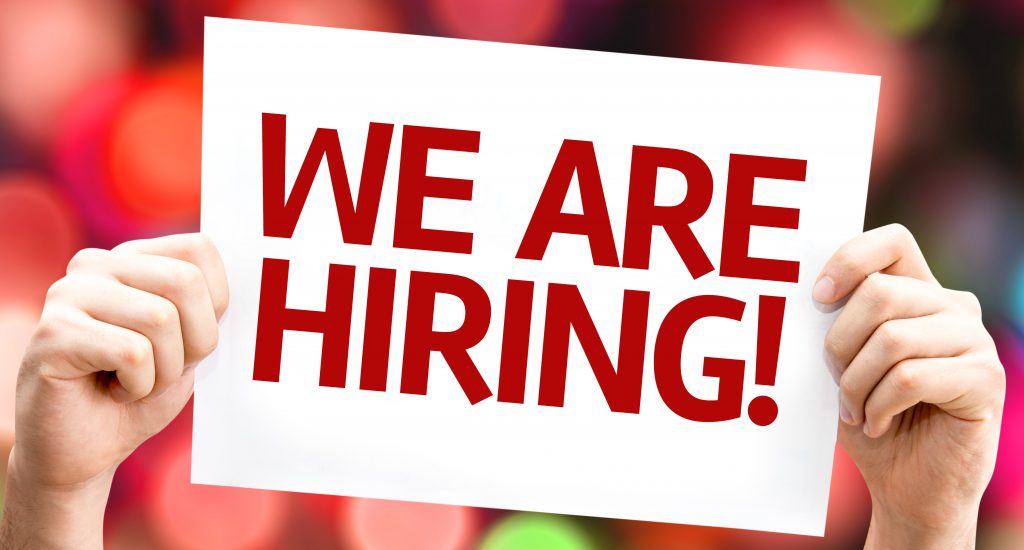 02 Apr

Are you a Programme Officer? We are hiring!

02 Apr, 2020
ALL DIGITAL, a leading pan-European association working to enhance digital skills across Europe, is hiring a Programme Officer.

We were established in 2007 on the initiative of digital inclusion leaders first as an informal thematic network, and in 2010 – as a formal international non-profit association. Thirteen years later, we are a major European association in the field of digital inclusion and empowerment, but also a family united by one purpose: empower Europe through digital skills. Our vision is that every European should be able to exploit the benefits and opportunities created by digital transformation. Our members are organisations supporting the digital skills training and leading the networks of digital competence centres – low threshold community centres, NGOs, libraries, other public places where people get access to technology and the Internet and learn digital skills.
ALL DIGITAL is looking for a Programme Officer for a seven-month fixed-term appointment.
JOB DESCRIPTION
Job Title:
Programme officer
Scope:
As Programme Officer, you will be joining our international team at ALL DIGITAL AISBL in Brussels. You will be responsible for preparing funding applications, implementing ongoing EU-funded projects, and developing services and products for ALL DIGITAL members.
You will be supervised by and work closely with the Chief Programmes Officer in the fundraising and project management activities of the Programmes Department. You will report directly to the Chief Executive Officer in the policy and advocacy activities.
Specific Tasks: 
Monitor, analyse, and report on EU policy initiatives related to the digital skills agenda;
Monitor, analyse, and report on the European and/or international funding opportunities relevant for the network and its members;
Implement activities in EU funded projects including project management (responsible for the preparation of deliverables, strategies and research; lead and implement dissemination tasks and work packages; coordinate project partners; monitor and report; liaise with funding Agency; organise and participate in partner meetings and project events etc.);
Support Fundraising Unit in proposal writing and submission;
Support the CEO in the implementation of policy and advocacy activities;
Offer informative services to the members of ALL DIGITAL;
Support the organisation of ALL DIGITAL meetings, events, General Assembly, annual Summit etc.
Main requirements, essential competencies and experiences:
A master's degree in Project Management, Political Sciences, European Studies, Business Administration or comparable;
Proven and significant professional experience of at least 5 years in management of EU-funded transnational projects and proposal writing;
Thorough knowledge of EU institutions decision-making processes, policies and funding programmes (Erasmus+, Horizon 2020, etc.);
Excellent command of English (C1 spoken and written) is mandatory;
Computer skills including the use of Microsoft Office tools, WordPress CMS, and the ability to solve small IT problems;
Able to work well in an international environment;
Well-organised with an eye for detail;
Excellent writing skills;
Ability to take the initiative, prioritise tasks, and work under set deadlines;
Flexibility to travel for work;
Hands-on and result-oriented, with a can-do mentality;
Strong & well-developed interpersonal skills;
A good team player but also able to work independently.
Desirable competencies and experiences:
Familiarity with membership-based organisations;
Working experience in the field of digital and media literacy and smart cities
Experience in advocacy and policy support, analysis and presentations and experience with designing strategic programs and drafting policy papers;
Experience in capturing training needs and designing capacity building programs for members;
Capacity to implement Quality Assurance and evaluation activities;
Capacity to run social media campaigns and design dissemination materials e.g. infographics, project leaflets, etc.
General Conditions:
Starting date: 1 June 2020
Employment conditions: This is a seven-month fixed-term appointment (maternity leave cover) under the Belgian law. The employee will be based at the ALL DIGITAL Office in Brussels. Applicants must have a valid working permit in Belgium. ALL DIGITAL is characterised by a multicultural work environment, and English is the official language.
Salary scale: ALL DIGITAL AISBL offers 3,060 EUR full-time equivalent gross salary plus other benefits (transportation allowance, lunch vouchers, distance work allowance).
How to apply:
If you are interested in this position, please send your CV and motivation letter in English to jobs@all-digital.org, with the subject line "Programme Officer" by 23 April 2020.
In the body of the email, please copy in: "I hereby consent that my personal data is processed by ALL DIGITAL AISBL for recruitment purposes" so that we have your written consent to follow up on your application.
Interviews will be held in May 2020. Only shortlisted candidates will be contacted.