21 Dec

1000 young participants at "IT for Your Tomorrow" events in Lithuania

21 Dec, 2012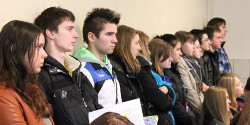 During 2012, the  "IT for Your Tomorrow"  events attracted over 1000 young participants between 16-24 in 5 different places of Lithuania. The project was funded by Microsoft's "ICT skills for youth career opportunities" program and implemented by TE member Langas į ateitį (LIA).
The idea of the informational & educational events "IT for Your Tomorrow" was to demonstrate young citizens (16+) the importance and variety of ICT when choosing a job, inform them on internet safety, how to watch over their image on internet, and a lot more.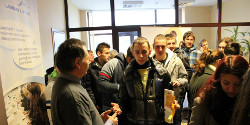 The youngsters were invited to participate in 12 different lectures about career planning, online reputation, professions around ICT and about the most desirable professions in the EU. Alongside the lectures they could visit a market place where they could receive advise about useful e-products and e-services, test their safe internet skills or discover tools to improve their knowledge.