17 Oct

The employment toolkit 'Key Competences for All'

17 Oct, 2014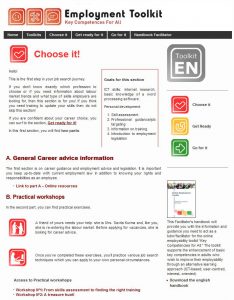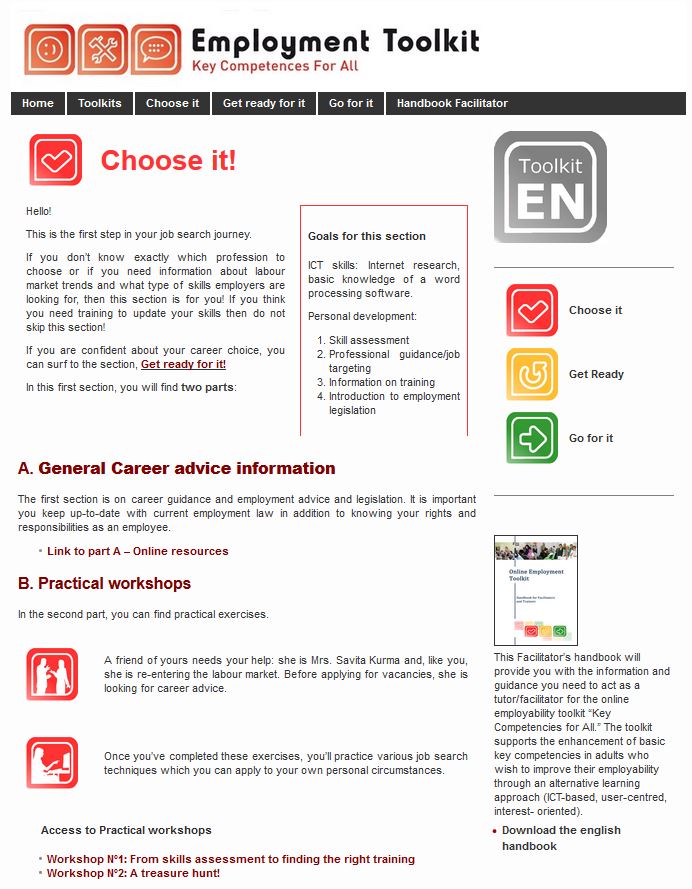 Author: KC4all Consortium
Year: 2014
Project: Key competences for all (KC4All)
Type: toolkit
The project "KC4All" − Key Competences for All − supported the enhancement of the basic key competencies of low qualified adults improving their employability through an alternative learning approach (ICT-based, user-centered, interest-oriented).
The toolkit is available in 5 languages: English, French, Spanish, Latvian and Romanian.
The toolkit enables end users to develop ICT skills, a 'learning to learn' attitude, a sense of initiative, as well as interpersonal and social skills, improving their employability.
It consists of three steps, each with two sections combining e-learning sessions, additional learning materials, online resources and workshops. Online resources have been careful selected to offer useful information for jobseekers with low ICT skills.
Step 1 'Choose it'.  The first step helps end users to choose a profession based upon their skills and interests. Two workshops are available in this section, the first is intended to improve their own skills assessment, and the second is designed to improve their ability to search the web.
Step 2 'Get ready for it'. The second step,  offers end users online resources and three workshops to help them apply for a job. This step also improves their ability to use word processing and spreadsheet software.
Step 3 'Go for it'. This step helps end users to promote themselves using web 2.0 tools and presentation software.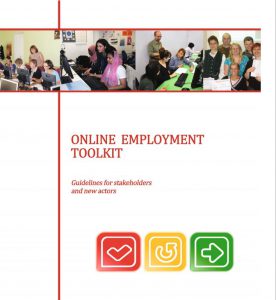 If you find it useful for your network, please see what you can do to make it available in your country as well: Guidelines for Stakeholders and New Actors. The Guidelines describe the goals, methodological approach and innovative features of the Toolkit, as well as provide information on how the Toolkit can be used by your main stakeholders – online centres, employment agencies, adult education centres and others.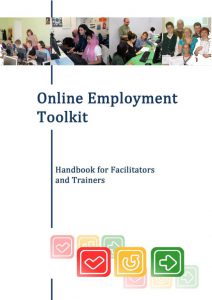 To ease your understanding of how it works, please read this Facilitator's handbook. This Facilitator's handbook will provide you with the information and guidance you need to act as a tutor/facilitator for the online employability toolkit "Key Competencies for All." The toolkit supports the enhancement of basic key competencies in adults who wish to improve their employability through an alternative learning approach (ICT-based, user-centred, interest- oriented).