16 Feb

Telecentre-Europe's Associate Members DemNet (Hungary) and ICTD BG (Bulgaria) become Full Members

16 Feb, 2013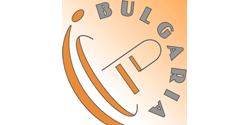 During TE's Board meeting that preceded the General Assembly  on 14-15 February 2013 in Paris it was decided that the Hungarian Foundation for Development of Democratic Rights (DemNet) and the ICT Development Bulgaria Association (ICTD BG) have become regular members of Telecentre-Europe AISBL, leaving behind their status of "associated member".
ICTD BG is now operating a telecentre in Bulgaria while DemNet is replacing the Hungarian Telecottage Association in representing the Hungarian telecentre network of 359 telecentres. According to Telecentre-Europe AISBL founding statutes, this means that both organizations can now become full members with voting rights, and it was decided as such by the Board.