19 Sep

TCF's Free Online Twitter Training for Newbies: Oct 3, 14h-15h CEST

19 Sep, 2012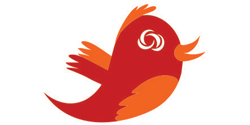 New to Twitter? Created an account but don't really know where to start? Here's good news! Telecentre.org Foundation (TCF) is organizing a free online training session on Wednesday October 3 from 14h-15h CEST to help you become part of the world's tweeting community in just 1 hour!
The training will be in English and will happen through Twitter itself, at TCF's Twitter profile page.
The training program contains: getting to know Twitter, its uses & benefits; distinguishing between home & profile pages; understanding the difference between friends & followers; writing your first tweet; favoriting a tweet; learn about retweets, hashtags & mentions; distinguishing replies from direct messages; learning how to add an image or link to your tweet; learning about shortened links; finding out how to create private & public lists.
To participate you need to have created a Twitter ID, you need to be a member of TCF's community site (& fill your profile with your Twitter ID) & you need to mark your attendance at the training event page.