04 Jan

TCF seeks applicants for French Community Coordinator position

04 Jan, 2013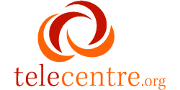 Telecentre.org Foundation (TCF) is seeking applications for the post of Regional (French) Community Coordinator. Applications must be sent to recruitment@telecentre.org no later than January 31, 2013.
The Regional Community Coordinator for TCF's french community site will be responsible for knowledge sharing efforts in his/her assigned region and language community and for implementing these efforts in coordination with other existing and emerging learning communities around the world.