25 Jul

Save the Date! #SocEntChat on women & technology on August 1th

25 Jul, 2012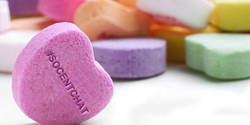 Telecentre.org Foundation is inviting everyone to join a real-time, Twitter-based discussion about women and technology on August 1, 2012 at 10h30 GMT+2.

The topic of the chat will be on social innovation, challenges faced by girls & women and how technology can contribute to solve these problems.